Erica Jong? Apocryphal?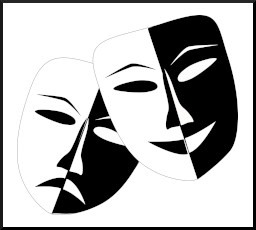 Dear Quote Investigator: Humor is a helpful tool for understanding and accepting events that are difficult to process emotionally such as divorce or death. I think the U.S. novelist Erica Jong made an observation similar to this. Would you please help me to locate her comment?
Quote Investigator: In 1984 Erica Jong sent a letter to "The New York Times Book Review" because she was unhappy with the recently published critique of her latest book. Boldface added to excerpts by QI: 1
In his review of my book, "Megan's Book of Divorce" (July 1), Anthony Brandt makes a common mistake: that humor cannot be serious. On the contrary, humor is one of the most serious tools we have for dealing with impossible situations (like divorce).
Below are additional selected citations in chronological order.
In 1938 an Associated Press article mentioned another serious realm of human experience that can be leavened with humor: 2
One of the best places to look for humor is in one of man's most serious documents—his will, Joseph E. Bright, trust company executive, said today.
The article gave amusing examples from last wills and testaments such as the following:
To my wife I leave her lover, and the knowledge that I wasn't the fool she thought I was.

To my son, I leave the pleasure of earning a living. For 25 years he thought the pleasure was mine. He was mistaken.
In 1963 the Associated Press columnist by Hal Boyle suggested that humor was a serious business because it could be so lucrative: 3
In each of the last three years, comedian Alan King has found that the cream of his jests came to around a half million dollars. This isn't skim milk in any league, and helps explain why humor is one of America's most serious industries.
Jong's statement from 1984 made it into the 2006 collection "Wisdom for the Soul: Five Millennia of Prescriptions for Spiritual Healing: 4
Humor is one of the most serious tools we have for dealing with impossible situations (like divorce).
~ Erica Jong, 1942 ~
In conclusion, Erica Jong deserves credit for the remark she made in her letter to "The New York Times" in 1984.
Image Notes: Illustration of theater masks for comedy and tragedy from Clker-Free-Vector-Images at Pixabay.
(Great thanks to Wayne Laufert whose inquiry led QI to formulate this question and perform this exploration.)