Michael Crichton? Apocryphal?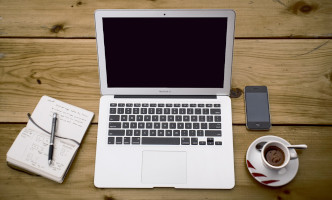 Dear Quote Investigator: Michael Crichton wrote numerous popular books and screenplays including: Jurassic Park, The Andromeda Strain, Westworld, Congo, Sphere, and The Lost World. Yet, each work entailed strenuous effort and required multiple drafts. Apparently, he offered the following advice to aspiring authors:
Books aren't written, they're rewritten. Including your own.
Would you please help me to find a citation?
Quote Investigator: The earliest match located by QI occurred in the September 1986 issue of "Writer's Digest". The managing editor Thomas Clark published "174 Tips From Bestselling Writers". The article introduction suggested that inquiries were sent to a large group of writers, and the responses were gathered and edited by Clark: 1
We asked some of today's bestselling authors for such scouting reports: for opinions on the difficult realities writers face, for the most valuable advice they received from mentors and other guides; for the suggestions they wish they'd received at the start of their careers.
Here are three items from the collection. The ellipsis occurred in the original text. Emphasis added to excerpts: 2
Treat it as a job—not a mystical calling. Then you'll get up every morning and go "to work" instead of waiting for the muse to attend you.
—Jean Brody
A Coven of Women

Books aren't written, they're rewritten. Including your own. It is one of the hardest things to accept, especially after the seventh rewrite hasn't quite done it. . . .
—Michael Crichton

One must develop his or her individual voice—that's what we call style, the name of the writing game.
—Judith Crist
Below are additional selected citations in chronological order.
Continue reading Books Aren't Written, They're Rewritten. Including Your Own
Notes:
1986 September, Writer's Digest, 174 Tips From Bestselling Writers, Compiled by Thomas Clark (Managing Editor of Writer's Digest), Start Page 24, Quote Page 24, Writer's Digest, Cincinnati, Ohio. (Verified with hardcopy) ↩
1986 September, Writer's Digest, 174 Tips From Bestselling Writers, Compiled by Thomas Clark (Managing Editor of Writer's Digest), Start Page 24, Quote Page 28, 30, and 33, Writer's Digest, Cincinnati, Ohio. (Verified with hardcopy) ↩