Michael Faraday? Henry Bence Jones? Apocryphal?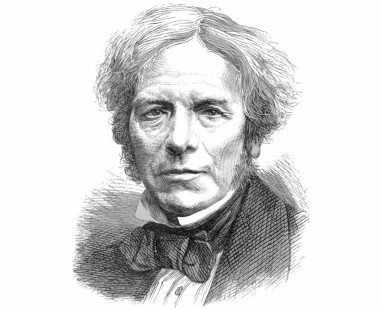 Question for Quote Investigator: A dogmatic or inflexible certitude leads to errors. When one is certain of being right one is almost sure to be wrong. The famous English physicist and chemist Michael Faraday said something like that. Would you please help me to find his exact phrasing and a citation?
Reply from Quote Investigator: Michael Faraday died in 1867. In 1870 fellow scientist Henry Bence Jones who was the Secretary of the U.K. Royal Institution published "The Life and Letters of Faraday". The book included material from a lecture Faraday delivered in 1819 titled "On the Forms of Matter". Boldface added to excerpts by QI:[1]1870, The Life and Letters of Faraday by Dr. Bence Jones (Secretary of the Royal Institution), Volume 1 of 2, Chapter 4: 1815-1819, Section: His Lectures During His Earlier Scientific Education, … Continue reading
Nothing is more difficult and requires more care than philosophical deduction, nor is there anything more adverse to its accuracy than fixidity of opinion. The man who is certain he is right is almost sure to be wrong, and he has the additional misfortune of inevitably remaining so. All our theories are fixed upon uncertain data, and all of them want alteration and support.

Ever since the world began, opinion has changed with the progress of things; and it is something more than absurd to suppose that we have a sure claim to perfection, or that we are in possession of the highest stretch of intellect which has or can result from human thought.
Below are two additional selected citations.
In 1872 chemist John Hall Gladstone published the biography "Michael Faraday", and he also included an excerpt from the speech by Faraday which contained the quotation under examination.[2] 1872, Michael Faraday by J. H. Gladstone (John Hall Gladstone), Section 3: Fruits of His Experience, Quote Page 125 and 126, Harper & Brothers, New York. (Google Books Full View) link
In 2022 the "Wall Street Journal" published an opinion piece by Andy Kessler which contained the quotation:[3]2022 September 18, Wall Street Journal, Section: Opinion, A Faraday Is Worth 1,000 Faucis; The inventor of the dynamo would have plenty to say about our scientific 'experts' by Andy Kessler, … Continue reading
Science is never settled. Faraday was ahead of this, saying, "A man who is certain he is right is almost sure to be wrong."
In conclusion, Michael Faraday deserves credit for the remarks he made during a speech in 1819 as presented in the "The Life and Letters of Faraday" in 1870.
Image Notes: Public domain portrait of Michael Faraday from the 1892 book "Michael Faraday: Man of Science".
(Great thanks to Steven Bowker whose inquiry led QI to formulate this question and perform this exploration.)
References

↑

1
1870, The Life and Letters of Faraday by Dr. Bence Jones (Secretary of the Royal Institution), Volume 1 of 2, Chapter 4: 1815-1819, Section: His Lectures During His Earlier Scientific Education, Period: 1819, Quote Page 310, Longmans, Green, and Company, London. (Google Books Full View) link

↑

2
1872, Michael Faraday by J. H. Gladstone (John Hall Gladstone), Section 3: Fruits of His Experience, Quote Page 125 and 126, Harper & Brothers, New York. (Google Books Full View) link

↑

3
2022 September 18, Wall Street Journal, Section: Opinion, A Faraday Is Worth 1,000 Faucis; The inventor of the dynamo would have plenty to say about our scientific 'experts' by Andy Kessler, Unnumbered Quote Page, New York. (ProQuest)