Roger L'Estrange? William Grant? John Bristed? William J. Flagg? William Osler? Anonymous?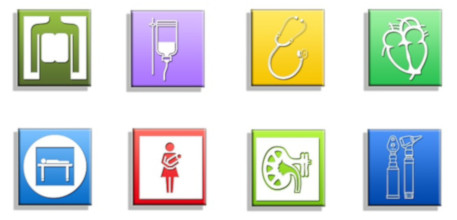 Dear Quote Investigator: A person with a serious malady should be very cautious about treating himself or herself. This holds true even if the person is a physician. Here are some versions of a pertinent adage:
He who treats himself has a fool for a patient.
A physician who treats himself has a fool for a patient.
The person who is his own doctor has a simpleton for a patient.
Would you please explore the provenance of this saying?
Quote Investigator: A precursor appeared in a 1692 collection of fables translated into English by Sir Roger L'Estrange. In one fable a wealthy Dutchman rejects the advice of his physicians. The section containing the moral of the fable presents an adage about teachers which is generalized to apply to doctors. Emphasis added to excerpts by QI:[1]1692, Fables of Aesop and Other Eminent Mythologists with Morals and Reflecions by Sir Roger L'Estrange, Abstemius's Fables, Fable CCCXIII, Quote Page 274 and 275, Printed for R. Sare, T. … Continue reading
The MORAL
He that Consults his Physician, and will not Follow his Advice, must be his Own Doctor: But let him take the Old Adage along with him. He that Teaches Himself has a Fool to his Master.
In 1781 a medical book written for doctors by William Grant included a discussion of gout. Grant presented a version of the adage:[2]1781, Some Observations on the Origin and Progress of the Atrabilious Constitution and Gout, Chapter V: Containing the irregular and complicated gout by William Grant M.D., Quote Page 6, Printed for … Continue reading
The last common cause of irregularity in the gout, is a complication with other diseases; of which I have given some examples in the first Chapter of this Essay. These always require the assistance of a skilful person; in such cases no man ought to be his own physician, for fear of having a fool for his patient.
Below are additional selected citations in chronological order.
Continue reading He Who Acts as His Own Doctor Has a Fool for a Patient
References

↑

1
1692, Fables of Aesop and Other Eminent Mythologists with Morals and Reflecions by Sir Roger L'Estrange, Abstemius's Fables, Fable CCCXIII, Quote Page 274 and 275, Printed for R. Sare, T. Sawbridge, B. Took, M. Gillyflower, A. & J. Churchil, and J. Hindmarsh, London. (Google Books Full View) link

↑

2
1781, Some Observations on the Origin and Progress of the Atrabilious Constitution and Gout, Chapter V: Containing the irregular and complicated gout by William Grant M.D., Quote Page 6, Printed for T. Cadell, London. (Google Books Full View) link