Wilson Mizner? Addison Mizner? Douglas Malloch? Louis Ginsberg? Anonymous?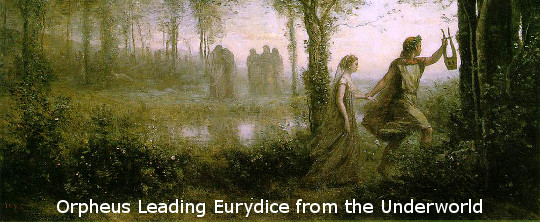 Dear Quote Investigator: An adage from antiquity asserts that a great poet must have an inborn talent that cannot be taught or feigned:
A poet is born, not made.
The dire financial condition of the market for poetry has inspired a humorously modified expression:
A poet is born, not paid.
This quip has been attributed to the playwright, entrepreneur, and rogue Wilson Mizner; it has also been ascribed to Wilson's brother, the architect Addison Mizner. Would you please explore its provenance?
Quote Investigator: The earliest match located by QI appeared in a Chambersburg, Pennsylvania newspaper in 1880. The pun was grouped together with miscellaneous remarks within a column titled "Borrowed Humor". No attribution was given. A "campaign poet" was someone who composed verse for a political campaign. Boldface added to excerpts by QI: 1
A campaign poet is born, not paid.
Here are additional selected citations in chronological order.
A fragment of text from ancient times ascribed to the roman historian Lucius Annaeus Florus discussed proconsuls, kings, and poets. The statement was simplified to yield a remark solely about poets: 2 3
Each year new consuls and proconsuls are made; but not every year is a king or a poet born.
(Consules fiunt quotannis et novi proconsules: Solus aut rex aut poeta non quotannis nascitur.)
FLORUS, De Qualitate Vitae. Fragment 8.

Hence the proverb, "Poeta nascitur, non fit," the poet is born, not made.
By 1880 the saying was twisted via wordplay as noted previously.
In August 1881 a humor column in "The Springfield Daily Republican" of Springfield, Massachusetts printed an instance of the quip. No attribution was listed: 4
A poet is born, not paid.
The line was printed in other periodicals, i.e., "The Cincinnati Commercial" of Cincinnati, Ohio in December 1881 5 and "Donahoe's Magazine" of Boston, Massachusetts in January 1882. 6
In 1904 the prolific author Carolyn Wells published a book titled "Folly for the Wise" which included another variant of the adage. Here were some of the sayings she placed in a section called "Inexpensive Cynicisms": 7
Poets are born not maids.
Flirtation is the thief of time.
Every dogma must have its day.
A thirsty man will catch at a straw.
In 1908 a calendar was published by Addison Mizner and two co-authors. Here were some of the lines displayed; the quip was shown in the month of September: 8
Never call a man a fool — borrow from him.
Even the tallest family tree has its roots in the soil.
Poets are born, not paid.
In 1918 a rhymer delivered a speech in Hartford, Connecticut and employed the saying without attribution: 9
"A poet is born and not paid" is the way it was put by Douglas Malloch, "the poet of the woods" in his address last night before the Rotary Club dinner at the Hartford Club.
In 1943 "Esar's Comic Dictionary" included some definitions for poet without attribution: 10
poet.
1. One who either puts fire into his verses or his verses into the fire.
2. A person who has a great imagination; he imagines people will read his poems.
3. Poets are born, not paid.
In 1949 Evan Esar's "The Dictionary of Humorous Quotations" credited the saying to Addison Mizner: 11
MIZNER, Addison, 1872-1933, American architect.
Poets are born, not paid.
In 1966 the prominent poet Allen Ginsberg and his father Louis Ginsberg spoke and presented verses before a gathering in New York. The elder Ginsberg employed the quip: 12
This pun was a forerunner of a succession of plays on words by the father. "Poets are born, not paid," he remarked. At another point, smiling down his son who was operating a tape recorder at his feet, the father said: "Not every beard is a bard, but with Allen it grows on you."
The linkage of the saying to one of the calendar authors in 1908 was remembered in a newspaper column called "Quotoons" in 1966: 13
Poets are born, not paid.
—Addison Mizner
In 2001 the saying was attributed to Addison's brother in the solution of a syndicated newspaper puzzle called "Celebrity Cipher": 14
PREVIOUS SOLUTION: "Poets are born, not paid."
Wilson Mizner
In conclusion, the crafter of the jest was anonymous in 1880. In 1908 the expression was linked to Addison Mizner because it was included in a calendar which he co-authored. The attribution to Wilson Mizner was probably based on confusion between the two brothers.
Image Notes: Cropped version of a painting by Jean-Baptiste-Camille Corot with the subject: Orpheus Leading Eurydice from the Underworld; accessed via Wikimedia Commons.
(Great thanks to the anonymous person who asked about a related saying: "Genius is born, not paid". That inquiry led QI to formulate two questions and perform two explorations; this is the first.)
Update History: On April 19, 2020 the 1880 citation was added.