The Royal Toast Master? Supporters of U.S. President George Washington? William Makepeace Thackeray? Francis Bacon? Randall Munroe? An Anonymous Wit?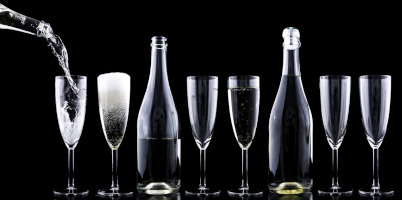 Dear Quote investigator: A brilliant toast uses antimetabole and a pun. Here are two versions:
Champagne to our real friends, and real pain to our sham friends.
Pain to our sham friends, and Champagne to our real friends.
Would you please explore the provenance of this expression?
Dear Quote investigator: The earliest match known to QI appeared in a 1791 collection titled "The Royal Toast Master: Containing Many Thousands of the Best Toasts Old and New" published in London. The following four examples occurred on the same page. Emphasis added to excerpts by QI: 1
Mirth, wine, and love.
Beauty without affectation, and merit without conceit.
Champaign to our real friends, and real pain to our sham ones.
From discord may harmony rise.
QI believes that it was unlikely that the compiler of "The Royal Toast Master" crafted the statement under examination; hence, it was probably already in circulation in 1791. The compilation was a second edition, so the toast may have appeared in the first edition which QI has not yet seen.  In addition, it was retained in the third edition. 2
Below are additional selected citations in chronological order.
The pun in the toast reinterprets "Champagne" as "sham pain" and employs the contrasting term "real pain". Interestingly, this pun antedates the toast. For example, Samuel Foote's play "The Maid of the Bath" performed in 1771 contained the following instance. The characters Major Rackett and Sir Christopher Cripple were conversing: 3
Rack. My dear Sir Kit, for this I merit your thanks: How often Dr. Carawitchet has told you, rich food and champaigne would produce you nothing but poor health and real pain!

Sir Chr. What signifies the prattle of such a punning puppy as he? what, I suppose, you would starve me, you scoundrel!
The toast appeared in a 1791 collection as noted previously.
In 1794 "The Maryland Gazette" of Annapolis, Maryland reported on a gathering held February 22nd at Mr. Golder's tavern to celebrate the birthday of U.S. President George Washington who still held that high office. The newspaper listed sixteen toasts delivered by the participants. Here were four: 4
7. May Tyranny be trod under foot, and Patriotism and Virtue ride triumphant.
8. Liberty, Equality, and Tranquillity, may they pervade the Universe.
13. The Memory of all those who have bled in the cause of Liberty.
14. Pain to our Sham friends, and Champaigne to our Real ones.
In 1794 the "Gazette of the United States" in Philadelphia, Pennsylvania also reported on birthday celebrations for the U.S. President and printed the following toast: 5
A speedy establishment of an American Navy; and success to the author of the proposition, and its advocates.

Pain to our Sham friends, and Champaigne to our Real ones.
In 1800 a collection of popular songs together with toasts and other sayings titled "Pocock's Everlasting Songster" included the following three items: 6
Charity to every rich man's heart, and consolation to every poor man's.
Consciousness to the righteous, conviction to the doubtful, and contrition to the sinful.
Champaign to our real friends, and real pain to our sham friends.
In 1807 the London periodical "The Monthly Mirror" published a piece titled "Rules for Punning; Or, Puns for All Persons and Seasons" which included the following two examples. The first pun was based on the syllable "Fri" and the word "fry". The second pun was based on the syllable "cham" and the word "sham", but it differed from the toast discussed above. The quip employs the fact that cheese is a fine gustatorial accompaniment to champagne: 7
Mr. ————, My dear this is Sunday; you know we can't have pancakes till Fri-day.

[Many more puns must be introduced. Champaign, real pain, after all cheese is best, &c.]
In 1825 "Confessions of Julia Johnstone" included the following: 8
Ah! neither your services nor mine are properly rewarded. When do you marry Lady Sarah? Didn't the French whack you, somewhere, and you got knighted for it? My service. Here's champaign to our real friends, and real pain to our sham friends."
In 1840 the prominent writer William Makepeace Thackeray published part of the story "The Bedford-Row Conspiracy" in "The New Monthly Magazine". A drunken character in the tale attempted to deliver the toast: 9
"Gentlemen and ladies," hiccupped Mr. Heeltap, "I'll give you a toast. 'Champagne to our real—hic—friends,' no, 'real champagne to our friends,' and—hic—pooh! 'Champagne to our friends, and real pain to our enemies,'—huzzay!"
When the prominent Irish-born painter Francis Bacon died in 1992 an appreciation appeared in the "Los Angeles Times" which noted his use of the expression: 10
He was, by turns, recluse, seductive charmer and vicious wit.

"I serve champagne to my real friends and real pain to my sham friends," he remarked.
In 2016 cartoonist Randall Munroe published an "xkcd" comic inspired by the expression. He composed seven humorous variant statements that fit the template. Here were two: 11
Petticoats for my real friends and real coats for my petty friends.
Ladybugs for my real friends and real bugs for my lady friends!
In conclusion, the toast has been proclaimed by wits at social gatherings since 1791. The creator remains anonymous.
Image Notes: Picture of champagne flutes and pouring champagne from Dariusz Sankowski at Pixabay.
(Great thanks to Simon Koppel whose inquiry led QI to formulate this question and perform this exploration. Koppel mentioned the linkage to Francis Bacon and the "xkcd" comic. Many thanks to a researcher at the Library of Congress who found the saying within the "Second Improved Edition" of "The Royal Toast Master" after QI had found it in the "Third Improved Edition". Thanks to previous researchers such as Barry Popik who found an 1808 citation and Nigel Rees who referred to an 1838 citation in his newsletter. Thanks also to Wikipedians who mentioned the 1838 citation. Additional thanks to discussants Donna Halper, Sue Watkins, and Mark Mandel.)
Update History: On December 19, 2018 the 1791 and 1771 (1778) citations were added. On December 22, 2018 the 1840 citation was added.