Friedrich Nietzsche? Apocryphal?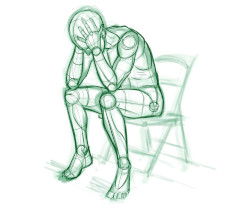 Dear Quote Investigator: A fatigued philosopher may forgetfully return to previous ideas. The worn out thinker may fruitlessly reexamine notions that were rightfully rejected in the past. The famous German philosopher Friedrich Nietzsche has received credit for the following remark:
When we are tired, we are attacked by ideas we conquered long ago.
I am skeptical of this ascription because I have not seen a solid citation. Also, I have not seen the original statement in German. Would you please explore this topic?
Quote Investigator: Friedrich Nietzsche died in 1900. The earliest evidence located by QI appeared many years later in the 1957 collection "The Book of Unusual Quotations" compiled by Rudolf Flesch which included the following entry. Emphasis added to excerpts by QI: 1
When we are tired, we are attacked by ideas we conquered long ago.
FRIEDRICH NIETZSCHE
This article presents a snapshot of current research followed by a tentative conclusion. The German versions of this quotation seen by QI were apparently derived from the English statement, and QI has been unable to find earlier matches using German instances.
Below are additional selected citations in chronological order.
In 1958 a newspaper in Franklin, Pennsylvania printed the saying in the upper right corner of its front page. Nietzsche received credit, but no supporting citation was provided: 2
Evening Thought
When we are tired, we are attacked by ideas we conquered long ago.
— Frederick Nietzsche.
In 1962 syndicated columnist Sydney J. Harris published the saying while crediting Nietzsche: 3
Fatigue always brings on regression: as Nietzsche shrewdly knew, long before Freud: "When we are tired, we are attacked by ideas we conquered long ago."
In 1966 "The Viking Book of Aphorisms" compiled by prominent poet W.H. Auden and co-editor Louis Kronenberger included an entry for the statement with an ascription to Nietzsche. No citation was presented. 4
In 1972 Louis Kronenberger published "The Last Word: Portraits of Fourteen Master Aphorists". He once again attributed the statement to Nietzsche without citation. 5
The quotation appeared in the 1983 reference "The Oxford Book of Aphorisms" edited by John J. Gross 6 and the 2001 reference "Random House Webster's Quotationary" edited by Leonard Roy Frank. 7 Unfortunately, neither book listed a supporting citation.
In conclusion, QI does not know whether Friedrich Nietzsche crafted a German quotation corresponding to the English statement under examination, and QI leans toward the negative thesis. Currently, the citations are too weak to determine the correct ascription. One may hope that future efforts will uncover illuminating information.
Image Notes: Illustration of dejected individual from PoseMuse at Pixabay.
(Great thanks to Peter Price and Kira Condee-Padunova whose inquiries led QI to formulate this question and perform this exploration. Also, thanks to discussant Donna Halper.)