Duke Ellington? Apocryphal?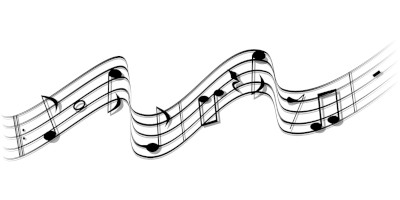 Dear Quote Investigator: There is an enormous literature dedicated to critiquing music using sophisticated methodologies. Yet, one famous musician had the confidence to advocate an aesthetic viewpoint based on direct experience and organic reaction:
When it sounds good, it is good.
Duke Ellington (Edward Kennedy Ellington) has received credit for this remark. Would you please help me to find a citation?
Quote Investigator: In April 1957 Duke Ellington performed a concert titled "Such Sweet Thunder" which was inspired by the works of William Shakespeare. The concert included a set of vignettes based on Othello, Caesar, Henry V, Lady Macbeth, and other characters. Ellington wrote a program containing the following passage: 1
Somehow, I suspect that if Shakespeare were alive today, he might be a jazz fan himself—he'd appreciate the combination of team spirit and informality, of academic knowledge and humor, of all the elements that go into a great jazz performance. And I am sure he would agree with the simple and axiomatic statement that is so important to all of us—when it sounds good, it is good.
The text above appeared in Ellington's 1973 autobiography "Music Is My Mistress". He also employed similar expressions over the years.
Below are additional selected citations in chronological order.
In 1956 Ellington was interviewed by a journalist from "The Christian Science Monitor" who asked him about different styles of music: 2
As for bop, cool jazz, and progressive jazz, Mr. Ellington said: "There are no new melodies, no new harmonies. It's all a matter of perspective—and publicity, I think. Categories are unnecessary. If it sounds good, it sounds good."
In May 1957 the United Press news service published a profile of Ellington that included the following remarks from him about good and bad music: 3
The line between longhair and jazz has become pretty thin. I don't even know what you can call it or even why it should be labeled anything. If it sounds good, it sounds good. That's all that matters. And if it sounds bad, it sounds bad. whether you're goofing or longhair or just Dixieland.
In 1958 a columnist of the "Daily Defender" of Chicago, Illinois printed the following quotation from Ellington: 4
DUKE ELLINGTON has in his band musicians of the highest calibre obtainable and this could easily be the reason for the uninterrupted success of the organization for so many years.

Duke says: "If it sounds good, then it's good music, nothing can sound worse than symphony in the wrong hands."
In 1966 Duke Ellington and composer Leonard Bernstein were both in Milwaukee, Wisconsin for concerts, and they met together before journalists. During the discussion Ellington repeated his adage and Bernstein concurred: 5
Duke Ellington: "Music is an aural art; if it sounds good, it's good music."
Leonard Bernstein: "Amen."
In 1973 Ellington published "Music Is My Mistress" which included the text from the 1957 concert program listed at the beginning of this article. The book also included an epilogue presented in interview format: 6
Q. What do you think of the new music?
A. I think that music is neither new nor old.
Q. I mean the young people's music.
A. I don't think the age of the performer should be considered one way or the other. If it sounds good, it's good music, and if it doesn't, then it is the other kind.
In conclusion, Duke Ellington should receive credit for the remark originally printed in 1957 that was included in his 1973 autobiography. He employed different phrasing to make similar comments over the decades
Image Notes: Illustration of notes on a scale from Clker-Free-Vector-Images at Pixabay. Image has been resized.
(Great thanks to Ed Cobb whose inquiry led QI to formulate this question and perform this exploration.)