Carol Weston? Anonymous?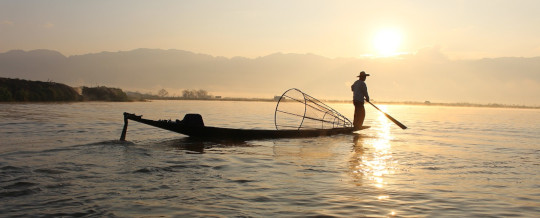 Dear Quote Investigator: Displaying false modesty is sometimes intended to elicit praise. This type of behavior is called "fishing for compliments". Yet, according to a well-known comical scenario an unlucky individual may reel in a fishing line and discover a useless boot attached to the hook. Would you please explore the provenance of the joke based on this sketch?
Quote Investigator: The author Carol Weston has been providing advice to young women as a columnist in "Girls' Life" magazine since the 1990s. Even before that in 1985 she wrote "Girltalk: All the Stuff Your Sister Never Told You" which included the following guidance. Boldface added to excepts by QI: 1
The best way to accept a compliment is to smile and say. "Thank you." If you like, you can add, "That's nice of you to say."

Beware of fishing for compliments—you might come up with a boot!
Below are additional selected citations in chronological order.
In 1989 "Words of Wisdom: More Good Advice" compiled and edited by William Safire and Leonard Safir contained an entry for the quip crediting Weston: 2
Beware of fishing for compliments—you might come up with a boot.
— Carol Weston
In 1994 "The Republic" newspaper of Columbus, Indiana printed the joke with an ascription to Weston as a "Thought for the day". 3
In 1997 an advertisement in an Ottawa, Canada newspaper printed a slightly altered anonymous instance of the quip. The word "might" was changed to "may": 4
Beware of fishing for compliments — you may come up with a boot
In conclusion, Carol Weston should receive credit for this remark based on the 1985 citation.
Image Notes: Image of a fisherman in a boat from mydaydream at Pixabay.
(Great thanks to the anonymous person whose inquiry led QI to formulate this question and perform this exploration.)