Robert Benchley? Apocryphal?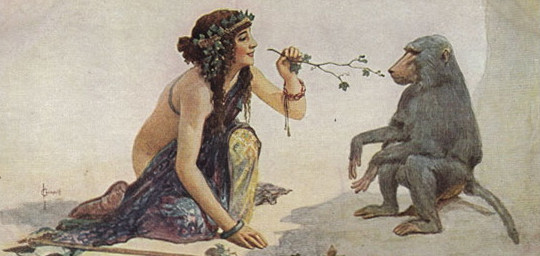 Dear Quote Investigator: When you hear your own words from the past recited to you as a quotation the result is sometimes profound embarrassment. The humorist Robert Benchley apparently said that you could make a monkey out of a person by simply employing their own quotations. Would you please help me to find a citation?
Quote Investigator: In 1934 Robert Benchley's syndicated newspaper column discussed this notion. Boldface added to excerpts by QI:[1] 1934 December 31, San Francisco Examiner, Quick Quotations by Robert Benchley, Quote Page 11, Column 2, San Francisco, California. (Newspapers_com)
The surest way to make a monkey of a man is to quote him. That remark in itself wouldn't make any sense if quoted as it stands.

The average man ought to be allowed a quotation of no less than three sentences, one to make his statement and two to explain what he meant.
Benchley listed the following short remark to illustrate his thesis of simian transformation:
"Life does not come all in one piece like cheese; it more resembles linked sausages, a series of events on a string."—Harold Bell Wright.
Benchley also gave this as an example of an eccentric isolated statement:
"When you come right down to it, perhaps there are other things in life besides sex."—Professor R. P. Sears.
Below are additional selected citations in chronological order.
In 1936 many of Benchley's columns were collected and reprinted under the title "My Ten Years in a Quandary and How They Grew". The column containing the remark was called "Quick Quotations", and Benchley admitted there was at least one famous person whose comments remained cogent in shortened form:[2]1940 (1936 Copyright), My Ten Years in a Quandary and How They Grew by Robert Benchley, Essay: Quick Quotations, Start Page 204, Quote Page 204 and 205, Blue Ribbon Books, Garden City, New York … Continue reading
Ralph Waldo Emerson was about the only one who could stand having his utterances broken up into sentence quotations, and every once in a while even he doesn't sound so sensible in short snatches.
In 1943 another collection by the humorist appeared titled "Benchley Beside Himself", and he presented a different scenario with a monkey theme:[3] 1943, Benchley Beside Himself by Robert Benchley, Essay: Sporting Life in America: Dozing, Start Page 277, Quote Page 283 and 284, Harper & Brothers, New York. (Verified with scans)
If we can develop some way in which a man can doze and still keep from making a monkey of himself, we have removed one of the big obstacles to human happiness in modern civilization. It goes without saying that we don't get enough sleep while we are in bed; so we have got to get a little now and then while we are at work or at play. If we can find some way to keep the head up straight, the mouth closed, and just enough of the brain working to answer questions, we have got the thing solved right there.
In 1998 "The Penguin Thesaurus of Quotations" included the following entry:[4] 1998, The Penguin Thesaurus of Quotations, Edited by M. J. Cohen, Topic: Quotations, Quote Page 441, Column 2, Penguin Books, London and New York. Verified with scans)
The surest way to make a monkey of a man is to quote him.
[Robert Benchley, 1889-1945, Quick Quotations]
In conclusion, Robert Benchley deserves credit for the remark he published in 1934. The quotation also appeared in his 1936 collection of columns.
Image Notes: Pubic domain painting titled "The girl with monkey" by Sergey Solomko. Image has been resized and cropped.
(Thanks to previous researchers including M. J. Cohen, Nigel Rees, Fred R. Shapiro, and the volunteer editors at Wikiquote who identified the 1936 citation.)
References

↑

1
1934 December 31, San Francisco Examiner, Quick Quotations by Robert Benchley, Quote Page 11, Column 2, San Francisco, California. (Newspapers_com)

↑

2
1940 (1936 Copyright), My Ten Years in a Quandary and How They Grew by Robert Benchley, Essay: Quick Quotations, Start Page 204, Quote Page 204 and 205, Blue Ribbon Books, Garden City, New York .(Verified with scans)

↑

3
1943, Benchley Beside Himself by Robert Benchley, Essay: Sporting Life in America: Dozing, Start Page 277, Quote Page 283 and 284, Harper & Brothers, New York. (Verified with scans)

↑

4
1998, The Penguin Thesaurus of Quotations, Edited by M. J. Cohen, Topic: Quotations, Quote Page 441, Column 2, Penguin Books, London and New York. Verified with scans)