Robert Benchley? Apocryphal?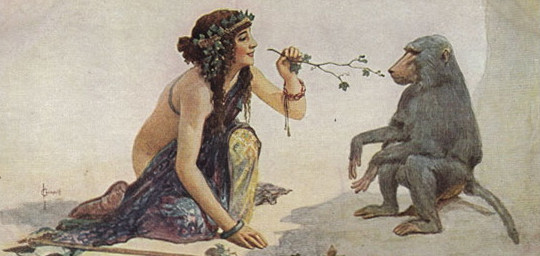 Dear Quote Investigator: When you hear your own words from the past recited to you as a quotation the result is sometimes profound embarrassment. The humorist Robert Benchley apparently said that you could make a monkey out of a person by simply employing their own quotations. Would you please help me to find a citation?
Quote Investigator: In 1934 Robert Benchley's syndicated newspaper column discussed this notion. Boldface added to excerpts by QI:[1] 1934 December 31, San Francisco Examiner, Quick Quotations by Robert Benchley, Quote Page 11, Column 2, San Francisco, California. (Newspapers_com)
The surest way to make a monkey of a man is to quote him. That remark in itself wouldn't make any sense if quoted as it stands.

The average man ought to be allowed a quotation of no less than three sentences, one to make his statement and two to explain what he meant.
Benchley listed the following short remark to illustrate his thesis of simian transformation:
"Life does not come all in one piece like cheese; it more resembles linked sausages, a series of events on a string."—Harold Bell Wright.
Benchley also gave this as an example of an eccentric isolated statement:
"When you come right down to it, perhaps there are other things in life besides sex."—Professor R. P. Sears.
Below are additional selected citations in chronological order.
Continue reading The Surest Way to Make a Monkey of a Man Is to Quote Him
References

↑

1
1934 December 31, San Francisco Examiner, Quick Quotations by Robert Benchley, Quote Page 11, Column 2, San Francisco, California. (Newspapers_com)