Howard Hawks? Martin Kasindorf? Alejandro Jodorowsky? Gene Siskel? Roger Ebert? Apocryphal?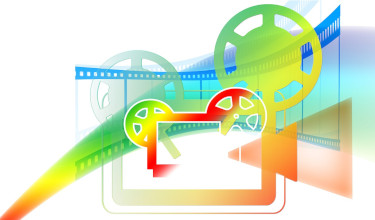 Dear Quote Investigator: Howard Hawks was a leading director during the Golden Age of Hollywood. His oeuvre included "Scarface", "Bringing Up Baby", "The Big Sleep", and "His Girl Friday". He was never pretentious, and he followed a pragmatic strategy for creating his hugely successful motion pictures.
Hawks stated that he attempted to film three to five great scenes and no annoying or inept scenes. Accomplishing this goal generated an excellent movie. Would you please help me to find the precise phrasing Hawks used to express this thought together with an exact citation?
Quote Investigator: In November 1970 Howard Hawks attended the Chicago Film Festival, and he participated in a discussion with the audience. The interchange was transcribed and edited by Joseph McBride and Michael Wilmington, and it appeared in the 1972 book "Focus On Howard Hawks".
The comment from Hawks presented below referenced the movie star John Wayne. The pair had created landmark movies such as "Rio Bravo" and "Red River". Boldface added to excerpts by QI: 1
Question: Is there any film which stands out as being particularly satisfying to you?

Answer: … I think probably the last picture that worked out well is your favorite for a while, and then you start thinking about it and you go back a little further. Not that you're trying to make every scene a great scene, but you try not to annoy the audience. If I can make about five good scenes and not annoy the audience, it's an awfully good picture. I told John Wayne when we started to work together, "Duke, if you can make two good scenes and not annoy the audience for the rest of the film, you'll be a star."
Below are additional selected citations in chronological order.
Hawks crafted memorable comments, and he employed them more than once during his interactions with the press and public. For example, before the citation above, in May 1970 Hawks delivered the line about John Wayne (Duke) to a columnist in the "Los Angeles Times": 2
"Duke knows when something is wrong; he's got an instinct. He's incredibly cooperative; always has been. I told him 20 years ago to do three good scenes in a picture and not annoy the audience in the rest of the picture and you'll stay and stay as a star."
In March 1971 the Newsweek Feature Service released a profile of Howard Hawks by journalist Martin Kasindorf that was printed in several newspapers. Hawks again employed the remark about "five good scenes": 3
But Hawks doesn't have much truck with fancy interpretations of his work. He likes the plots simple and the pace fast. He despises arty camera angles, loathes messages and hurries over great stretches of film as of minor importance.

"If I can make five good scenes and not annoy the audience, I've got a good picture," he says. "I get annoyed when directors try to blow up a scene that isn't there."
In December 1971 the director Alejandro Jodorowsky employed a variant remark about the value of bad movies during an interview published in "Oakland Tribune" of California: 4
Jodorowsky likes good movies and he likes bad movies—if he finds three good scenes in a bad one he thinks it's worthwhile.
The book "Hawks on Hawks" included another slightly different version of the saying. The text was assembled and edited together by Joseph McBride from nine separate discussions with Hawks between 1970 and 1977, and it was published in 1982 5
. . . I said, "Yeah. If I make five good scenes in this picture, and don't annoy the audience, I think I'll be good."
Hawks died in December 1977, and a few days afterward the prominent movie critic Gene Siskel printed a different version of the saying attributed to Hawks. Siskel stated that this remark had appeared in a "Chicago Tribune" interview from 1970, but QI has not yet located this interview: 6
In a Tribune interview in 1970, Hawks was asked to explain what he thought made a good movie. "That's easy," he said in his gruff voice, "a good movie has three good scenes and no bad scenes."
In 1981 Siskel repeated the saying he attributed to Hawks, and this time Siskel said he heard it directly from Hawks: 7
The great American director Howard Hawks ("Scarface," "Bringing Up Baby," "To Have and Have Not," "Red River") once told me that "a good movie has three good scenes and no bad scenes."
In 1992 influential movie critic Roger Ebert, a colleague of Siskel's, ascribed another version of the saying to Hawks. This instance used "great scenes" instead of "good scenes": 8
Howard Hawks, asked for his definition of a great movie, said: "Three great scenes, no bad scenes." Casablanca multiplies his formula by four.
In 2000 "A Dictionary of Cinema Quotations from Filmmakers and Critics" included an instance: 9
If I can make five good scenes in (a) picture and don't annoy the audience, I think I'll be good.
Howard Hawks, Director
Stated in his 1972 Hawks on Hawks
In conclusion, Howard Hawks should receive credit for the quotation in "Focus On Howard Hawks" which was spoken in 1970 and published in 1972. Hawks should also receive credit for the similar remark in the March 1971 citation.
The versions of the remark attributed to Hawks by Gene Siskel and Roger Ebert may be accurate, but QI has not yet found supporting citations that appeared when Hawks was still alive. Hence, the credibility of these instances is reduced.
Image Notes: Illustration of a film projector from geralt at Pixabay. Image has been cropped and resized.
(Great thanks to James Callan whose inquiry led QI to formulate this question and perform this exploration.)