Howard Hawks? Martin Kasindorf? Alejandro Jodorowsky? Gene Siskel? Roger Ebert? Apocryphal?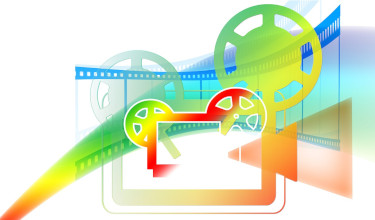 Dear Quote Investigator: Howard Hawks was a leading director during the Golden Age of Hollywood. His oeuvre included "Scarface", "Bringing Up Baby", "The Big Sleep", and "His Girl Friday". He was never pretentious, and he followed a pragmatic strategy for creating his hugely successful motion pictures.
Hawks stated that he attempted to film three to five great scenes and no annoying or inept scenes. Accomplishing this goal generated an excellent movie. Would you please help me to find the precise phrasing Hawks used to express this thought together with an exact citation?
Quote Investigator: In November 1970 Howard Hawks attended the Chicago Film Festival, and he participated in a discussion with the audience. The interchange was transcribed and edited by Joseph McBride and Michael Wilmington, and it appeared in the 1972 book "Focus On Howard Hawks".
The comment from Hawks presented below referenced the movie star John Wayne. The pair had created landmark movies such as "Rio Bravo" and "Red River". Boldface added to excerpts by QI:[1]1972, Focus On Howard Hawks, Edited by Joseph McBride, Series: Film Focus, Chapter: A Discussion with the Audience of the 1970 Chicago Film Festival, (Description: Discussion transcribed and edited … Continue reading
Question: Is there any film which stands out as being particularly satisfying to you?

Answer: … I think probably the last picture that worked out well is your favorite for a while, and then you start thinking about it and you go back a little further. Not that you're trying to make every scene a great scene, but you try not to annoy the audience. If I can make about five good scenes and not annoy the audience, it's an awfully good picture. I told John Wayne when we started to work together, "Duke, if you can make two good scenes and not annoy the audience for the rest of the film, you'll be a star."
Below are additional selected citations in chronological order.
Continue reading If I Can Make About Five Good Scenes and Not Annoy the Audience, It's an Awfully Good Picture
References

↑

1
1972, Focus On Howard Hawks, Edited by Joseph McBride, Series: Film Focus, Chapter: A Discussion with the Audience of the 1970 Chicago Film Festival, (Description: Discussion transcribed and edited by Joseph McBride and Michael Wilmington; previously published as "Do I Get to Play the Drunk This Time?: An Encounter with Howard Hawks," in Sight and Sound, Spring 1971), Start Page 14, Quote Page 18, A Spectrum Book: Prentice-Hall, Englewood Cliffs, New Jersey. (Verified with scans)