Winston Churchill? Alexander Ince? Leonard Lyons? Emanuel Shinwell? John Williams Hughes? Drew Pearson? Eleanor Boardman? Anonymous?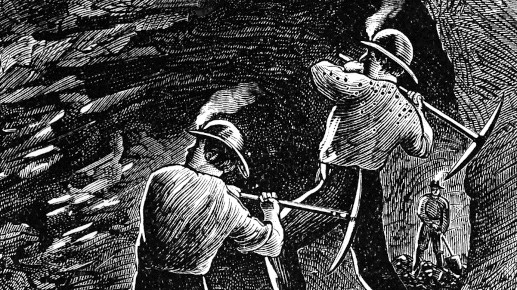 Dear Quote Investigator: Ensuring the smooth operation of the industry sector that supplies energy to a country is a crucial task. Here is an example of the type of mockery aimed at a politician who botched this important mission:
"Wonderful news about the new Minister of War. Peace is assured!"

"Why do you say that?"

"Well, when he was Minster of Coal we had no coal. Now that he is Minister of War, surely we shall have no war."
This joke has been attributed to statesman Winston Churchill. Would you please explore this topic?
Quote Investigator: The "New York Herald Tribune" reported that British Prime Minister Clement Attlee changed several ministerial appointees on October 7, 1947. Emanuel Shinwell who had been the Minister of Fuel and Power was transferred to the post of Secretary of State for War (also known as Minister of War). 1
The earliest match for the quotation located by QI appeared in the syndicated U.S. newspaper column of Leonard Lyons on October 25, 1947. Boldface added to excerpts by QI: 2
Alexander Ince reports that when Emanuel Shinwell was removed as minister of fuel and became minister of war, his friends rejoiced and said: "Peace at last is assured us. Because when Shinwell was minister of fuel, we had no fuel. And now he's minister of war, so we'll have no war."
This report indicated that the creator of the quip was anonymous. Also, the remark originated as a friendly barb and not a harsh criticism.
Below are additional selected citations in chronological order.
In November 1947 "The Falkirk Herald" of Scotland printed a version of the quip with an anonymous attribution: 3
Poor Mr Shinwell. If he were to collect royalties on all the stories concerning him that are going the rounds, he'd prove a good customer for Mr Dalton. The latest overheard locally: "Well, when he was Minister of Fuel and Power, we had no fuel and power; maybe, now he is Minister of War we'll have no war."
In February 1948 John Williams Hughes, a member of the U.K. Parliament, spoke to a group of Rotarians in Bradenton, Florida, and the local newspaper reported that he told the joke: 4
Rapping the blunders of Emanuel Shinwell as minister of fuel, Hughes said, "With Shinwell as minister of fuel we had no fuel and now he is minister of war, so we are hoping we won't have any wars."
In March 1950 syndicated political columnist Drew Pearson printed an instance, and he ascribed the words to Winston Churchill: 5
When Shinwell moved from the ministry of fuel to the war ministry, Winston Churchill said hopefully: "When he was minister of fuel, we had no fuel. Now that he is minister of war, perhaps we will have no war."
In January 1951 the "San Francisco Examiner" printed a piece by U.S. film actress Eleanor Boardman which ascribed the quip to Churchill: 6
When Mr. Churchill was asked if he thought we would have war, the British wartime premier said he didn't think so because when Mr. Shinwell was Minister of Coal the British had no coal and that now Mr. Shinwell is Minister of War.
In October 1955 the jape was relocated from the United Kingdom to East Germany: 7
"Now that Scholtz is minister for war I feel safer," said one East German to another.
"Why?" Asked his friend.
"Well you see, when Scholtz was minister for coal we had no coal—"
In conclusion, the quip was circulating by October 1947. Emanuel Shinwell was the target of the barb, but the creator remains anonymous. The attribution to Winston Churchill occurred a few years after the joke entered circulation, and the linkage was weak.
Image Notes: Public domain illustration of coal miners wielding pickaxes in a coal mine available in "The Elements of Physical Geography" (1888). Image has been cropped, resized, and retouched.
(Great thanks to Frank Wilhoit whose inquiry led QI to formulate this question and perform this exploration. Wilhoit located the March 1950 citation. Wilhoit also suggested that QI include the date that Shinwell became Minister of War.)