Charles Baudelaire? Apocryphal?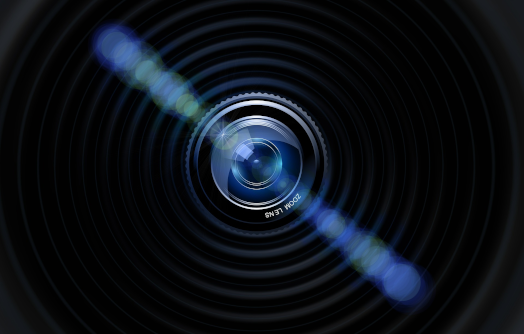 Question for Quote Investigator: Technophiles have welcomed recent advances in artificial intelligence in the domain of art. Yet, many artists and connoisseurs have been unsettled or openly hostile.
One commentator attempted to provide historical perspective by claiming that the famous French poet and art critic Charles Baudelaire denounced the emerging technology of photography. Baudelaire said that photography had become "art's most mortal enemy".
Is this quotation genuine? Would you please help me to find a citation for the original statement in French?
Reply from Quote Investigator: In 1859 "Revue Française" of Paris published a letter from Charles Baudelaire under the title "Le Public Moderne et la Photographie" ("The Modern Public and Photography"). Below is an English translation of the pertinent passage followed by the original French. Boldface added to excerpts by QI:[1]1859, Revue Française, Cinquième Année (Fifth Year), Tome XVII (Volume 17), Lettre a M. Le Directeur De La Revue Francaise Sur Le Salon De 1859 (Letter to The Editor of the French Review on the … Continue reading
As the photographic industry was the refuge of all failed painters, too ill-equipped or too lazy to complete their studies, this universal infatuation bore not only the character of blindness and imbecility, but also the color of vengeance. That such a brainless conspiracy, in which one finds, as in all the others, the wicked and the dupes, can achieve absolute success, I do not believe it, or at least I do not want to believe it; but I am convinced that the ill-applied advancements of photography have greatly contributed, like all purely material progress, to the impoverishment of French artistic genius, which is already so rare.

Modern Fatuity may well roar, belch out all the rumblings of its rotund stomach, spew out all the indigestible sophisms with which a recent philosophy has stuffed it. Nevertheless, it is obvious that this industry, by invading the territories of art, has become art's most mortal enemy, and that the confusion of functions prevents any from being well fulfilled. Poetry and progress are two ambitious people who hate each other instinctively, and when they meet on the same path, one of them must serve the other. If photography is allowed to supplement art in some of its functions, it will soon have supplanted or corrupted it altogether, thanks to the natural alliance it will find in the stupidity of the multitude.
Below is the original French followed by additional citations.
Comme l'industrie photographique était le refuge de tous les peintres manqués, trop mal doués ou trop paresseux pour achever leurs études, cet universel engouement portait non-seulement le caractère de l'aveuglement et de l'imbécillité, mais avait aussi la couleur d'une vengeance. Qu'une si stupide conspiration, dans laquelle on trouve, comme dans toutes les autres, les méchants et les dupes, puisse réussir d'une manière absolue, je ne le crois pas, ou du moins je ne veux pas le croire; mais je suis convaincu que les progrès mal appliqués de la photographie ont beaucoup contribué, comme d'ailleurs tous les progrès purement matériels, à l'appauvrissement du génie artistique français, déjà si rare.

La Fatuité moderne aura beau rugir, éructer tous les borborygmes de sa ronde personnalité, vomir tous les sophismes indigestes dont une philosophie récente l'a bourrée à gueule-que-veux-tu, cela tombe sous le sens que l'industrie, faisant irruption dans l'art, en devient la plus mortelle ennemie, et que la confusion des fonctions empêche qu'aucune soit bien remplie. La poésie et le progrès sont deux ambitieux qui se haïssent d'une haine instinctive, et, quand ils se rencontrent dans le même chemin, il faut que l'un des deux serve l'autre. S'il est permis à la photographie de suppléer l'art dans quelques-unes de ses fonctions, elle l'aura bientôt supplanté ou corrompu tout à fait, grâce à l'alliance naturelle qu'elle trouvera dans la sottise de la multitude.
In 1965 the collection "Art in Paris 1845-1862: Salons and Other Exhibitions Reviewed by Charles Baudelaire" appeared with a translation into English by Jonathan Mayne. The translation given above differed from Mayne's; however, the key statement containing the phrase "art's most mortal enemy" occurred in both translations.[2]1965, Art in Paris 1845-1862: Salons and Other Exhibitions Reviewed by Charles Baudelaire, Translated and Edited by Jonathan Mayne, Chapter: The Salon of 1859 — Letters to the Editor of the Revue … Continue reading
In 1983 the London magazine "Third Way" published the essay "Confronting Photography" by John Malcolm which included the Baudelaire quotation:[3] 1983 November, Third Way, Volume 6, Number 10, Confronting Photography by John Malcolm, Start Page 16, Quote Page 16, Column1 and 2, Third Way, London, England. (Google Books Full View) link
. . . he wrote in a scathing attack on the intrusion of photography on art, '. . . this industry, by invading the territories of art, has become art's most mortal enemy and the confusion of their several functions prevents any of them from being properly fulfilled.'
In 2016 a tweet from the verified account of the New York Public Library referred to the quotation and included a photograph of Baudelaire:[4] Tweet, From: NY Public Library @nypl, Time: 1:18 PM EDT, Date: Apr 27, 2016, Text: Baudelaire called photography … (Accessed on twitter.com on October 15, 2022) link
Baudelaire called photography "art's most mortal enemy." So why did he have his photo taken?
In 2022 "The New York Times" published an article about new artificial intelligence (AI) systems titled "An AI-Generated Picture Won an Art Prize. Artists Aren't Happy" by Kevin Roose which referenced the quotation:[5] 2022 September 2, New York Times (Online), An AI-Generated Picture Won an Art Prize. Artists Aren't Happy by Kevin Roose, New York. (ProQuest)
Controversy over new art-making technologies is nothing new. Many painters recoiled at the invention of the camera, which they saw as a debasement of human artistry. (Charles Baudelaire, the 19th-century French poet and art critic, called photography "art's most mortal enemy.") In the 20th century, digital editing tools and computer-assisted design programs were similarly dismissed by purists for requiring too little skill of their human collaborators.
In conclusion, Charles Baudelaire deserves credit for the words he wrote in French in 1859. Baudelaire's remarks when translated into English did state that the photographic "industry, by invading the territories of art, has become art's most mortal enemy".
(The Baudelaire attribution in the 2022 "New York Times" article led QI to formulate this question and perform this exploration.)
Image Notes: Illustration of a camera lens from geralt at Pixabay. Image has been resized.
References

↑

1
1859, Revue Française, Cinquième Année (Fifth Year), Tome XVII (Volume 17), Lettre a M. Le Directeur De La Revue Francaise Sur Le Salon De 1859 (Letter to The Editor of the French Review on the Salon of 1859), (by Charles Baudelaire), Section 2: Le Public Moderne Et La Photographie (The Modern Public and Photography), Start Page 257, Quote Page 265, Aux Bureaux de La Revue Française, Paris, France. (Google Books Full View) link

↑

2
1965, Art in Paris 1845-1862: Salons and Other Exhibitions Reviewed by Charles Baudelaire, Translated and Edited by Jonathan Mayne, Chapter: The Salon of 1859 — Letters to the Editor of the Revue Française, Section 2: The Modern Public and Photography, Quote Page 153 and 154, Phaidon Press, London. (Verified with scans)

↑

3
1983 November, Third Way, Volume 6, Number 10, Confronting Photography by John Malcolm, Start Page 16, Quote Page 16, Column1 and 2, Third Way, London, England. (Google Books Full View) link

↑

4
Tweet, From: NY Public Library @nypl, Time: 1:18 PM EDT, Date: Apr 27, 2016, Text: Baudelaire called photography … (Accessed on twitter.com on October 15, 2022) link

↑

5
2022 September 2, New York Times (Online), An AI-Generated Picture Won an Art Prize. Artists Aren't Happy by Kevin Roose, New York. (ProQuest)