Ernest Hemingway? Gowan McGland? Dylan Thomas? Peter De Vries? F. Scott Fitzgerald? James Joyce? Stephen Fry? Anonymous?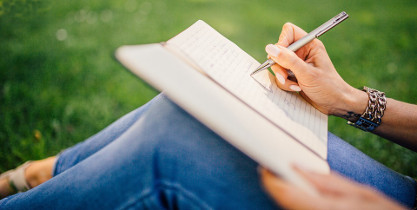 Dear Quote Investigator: "Alcohol loosens the tongue" is an old saying that some authors treat with reverence. But the resultant lubricated poetry and prose may require a red pencil. The famous writer Ernest Hemingway reportedly made one of the following remarks:
Write drunk, edit sober.
Write drunk, revise sober.
I cannot find a solid citation. What do you think?
Quote Investigator: Researchers have been unable to find this saying in the output of Ernest Hemingway who died in 1961, and it is unlikely that he ever said it or wrote it.
The earliest strong match known to QI appeared in the 1964 novel "Reuben, Reuben" by the humorist Peter De Vries which included a character named Gowan McGland whose behaviors and eccentricities were partially modeled on the celebrated Welsh poet Dylan Thomas.
At the beginning of chapter twenty-one McGland was reviewing a previously written draft of a poem. Now that he was sober he excised two lines that he considered dreadful. Emphasis added to excerpts by QI:[1] 1964, Reuben, Reuben by Peter De Vries, Chapter 21, Quote Page 242, Chapter 30, Published by Little, Brown and Company, Boston, Massachusetts. (Verified on paper)
He remembered something he had told a New York journalist in an interview about his "working habits," a dull subject about which people remained curiously interested in the case of writers and artists. "Sometimes I write drunk and revise sober," he had said, "and sometimes I write sober and revise drunk. But you have to have both elements in creation — the Apollonian and the Dionysian, or spontaneity and restraint, emotion and discipline."
QI conjectures that the words of De Vries evolved and were reassigned to the more prominent Hemingway who was certainly known to take a drink.
Below are additional selected citations in chronological order.
Continue reading Write Drunk, Revise Sober
References

↑

1
1964, Reuben, Reuben by Peter De Vries, Chapter 21, Quote Page 242, Chapter 30, Published by Little, Brown and Company, Boston, Massachusetts. (Verified on paper)