Lawrence Welk? Max Lucado? G. P. Malalasekera? James Crook? Islwyn Jeneins? Richard Wagner? Anonymous?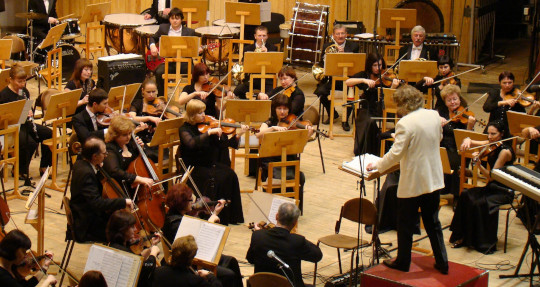 Dear Quote Investigator: A genuine leader must be willing to ignore a popularly help opinion when it is flawed and act in the best interest of all. This thought has been conveyed via a clever analogy:
When you wish to lead an orchestra you must be willing to turn your back on the crowd.
This saying has been attributed to bandleader Lawrence Welk, church minister Max Lucado, and someone named James Crook. Would you please explore the provenance of this expression?
Quote Investigator: In 1933 "The People" newspaper of London published a column called "Thought For To-day" containing items acquired from readers with the following promise of compensation:
Half-a-Guinea will be paid for the best original thought published. No quotation from books, calendars, etc.
On March 9, 1933 the paper printed this item and ascription. Boldface added to excerpts by QI:[1] 1933 March 19, The People, Thought For To-day, Quote Page 12, Column 6, London, England. (British Newspaper Archive)
If you want to lead the orchestra you must turn your back to the crowd.
From Islwyn Jeneins, 27 Pier Street, Rhymney, Mon.
The citation above was the earliest located by QI, and the newspaper rules specified that the saying was supposed to be original; hence, QI tentatively credits Islwyn Jeneins with authorship. Of course, it remains possible that the adage was lifted from elsewhere, and future researchers may discover more on this topic.
Below are additional selected citations in chronological order.
Continue reading If You Want To Lead the Orchestra You Must Turn Your Back To the Crowd
References

↑

1
1933 March 19, The People, Thought For To-day, Quote Page 12, Column 6, London, England. (British Newspaper Archive)