Ralph M. Hiner? Tammany Hall politician? Apocryphal? Anonymous?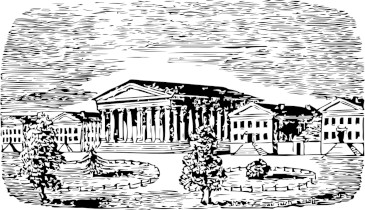 Dear Quote Investigator: According to a legislative legend, a naïve politician with a limited vocabulary wished to provide funding for a state college; however, an adversary wanted to spend the money on a different project. The verb "matriculate" means to enroll at a college or university, but this definition was not properly grasped by the politician. Thus, the adversary decided to cleverly besmirch the college using sexual innuendo. Here are two examples:
Students matriculate in broad daylight.
Boys and girls matriculate together.
The scandalized politician repudiated the college. Would you please explore this anecdote?
Quote Investigator: The earliest instance of this tale located by QI appeared in "The Charleston Daily Mail" of Charleston, West Virginia in 1933. The anecdote was presented by a West Virginian politician Ralph M. Hiner. He described an unnamed farmer with little experience who was elected to the New York State Senate and wished to pass a bill providing $500,000 to an educational institution. His opponents were members of the Tammany Hall political machine. Emphasis added to excerpts by QI: 1
"Well, senator," the other tried to confuse him, "don't you know they have a curriculum at that school?"

"No, I didn't know it."

"And did you know that they have two semesters?"

"No, but I don't care. I want my bill passed."

"Senator" the pleader continued, almost desperate, "do you know that boys and girls matriculate at that school?"

"Well, I won't stand for that!" the senator stormed "Give me my bill." Whereupon he tore it to bits.
Brilliant researcher Bonnie Taylor-Blake has published an entertaining piece titled "Dirty Politics: Smathers, Pepper, and Quasi Malediction in American Political Folklore" presenting several humorous examples of phrases that have reportedly been used to attack politicians and their relatives, e.g., "a shameless extrovert", "a thespian in Greenwich Village" and "a sexagenarian".
Below are additional selected citations in chronological order.
Continue reading The Very First Thing They Do Is Matriculate Together
Notes:
1933 February 26, The Charleston Daily Mail, As Told In Our Town, Quote Page 6, Column 7, Charleston, West Virginia. (Newspapers_com) ↩