Voltaire? Antoine Court de Gébelin? Louis de Bonald? Edward Moor? Anonymous?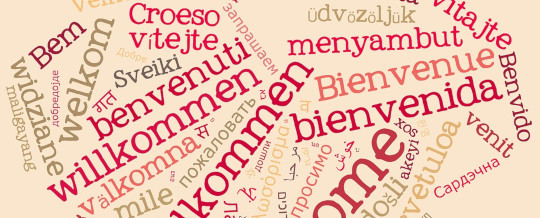 Dear Quote Investigator: Voltaire (François-Marie Arouet) has often received credit for a humorous remark about the study of language and its evolution. Here are two versions:
In etymology vowels are nothing, and consonants next to nothing.
Etymology is the science where vowels matter naught and consonants hardly at all.
Would you please explore this topic?
Quote Investigator: Numerous researchers have been unable to find this statement in the writings of Voltaire who lived between 1694 and 1778. The first attribution to the famous French philosopher known to QI occurred in 1836 which is quite late. See the citation further below.
The earliest thematic match located by QI occurred in a 1775 French book about the origin of language and writing by Antoine Court de Gébelin titled "Monde Primitif, Analysé et Comparé avec le Monde Moderne, Considéré dans l'Histoire Naturelle de la Parole; Ou Origine du Langage et de L'Écriture". The book presented guiding principles for etymological analysis including the following statement about vowels. Emphasis added to excerpts by QI:[1]1775 (MDCCLXXV), Title: Monde Primitif, Analysé et Comparé Avec le Monde Moderne, Considéré Dans l'Histoire Naturelle de la Parole; Ou Origine du Langage et de l'Écriture, Author: … Continue reading
SIXIÉME PRINCIPE.
Les voyelles ne sont rien dans la comparaison des mots.
Here is one possible rendering in English:
SIXTH PRINCIPLE.
Vowels are nothing in the comparison of words.
The book also proclaimed a principle about consonants that emphasized their mutability. Here is the original French followed by one possible translation:
SEPTIEME PRINCIPE.
Les Consonnes correspondantes ont été sans cesse substituées les unes aux autres, sur-tout celles du même organe.

SEVENTH PRINCIPLE.
The corresponding consonants have been constantly substituted for each other, especially those of the same organ.
Below are additional selected citations in chronological order.
Continue reading In Etymology Vowels Count for Nothing and Consonants for Very Little
References

↑

1
1775 (MDCCLXXV), Title: Monde Primitif, Analysé et Comparé Avec le Monde Moderne, Considéré Dans l'Histoire Naturelle de la Parole; Ou Origine du Langage et de l'Écriture, Author: Antoine Court de Gébelin, (De la Société Economique de Berne & de l'Académie Royale de la Rochelle), Quote Page 47 and 48, Publication: L'Auteur, rue Poupée, maison de M. Boucher, Secrétaire du Roi, Boudet, Imprimeur-Libraire, rue Saint Jacques, etc. (HathiTrust Full View) link