Voltaire? Antoine Court de Gébelin? Louis de Bonald? Edward Moor? Anonymous?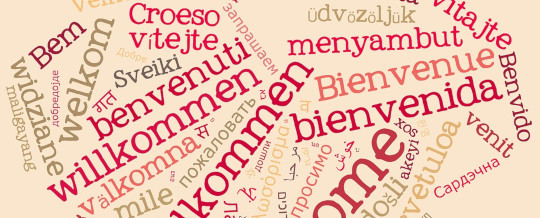 Dear Quote Investigator: Voltaire (François-Marie Arouet) has often received credit for a humorous remark about the study of language and its evolution. Here are two versions:
In etymology vowels are nothing, and consonants next to nothing.
Etymology is the science where vowels matter naught and consonants hardly at all.
Would you please explore this topic?
Quote Investigator: Numerous researchers have been unable to find this statement in the writings of Voltaire who lived between 1694 and 1778. The first attribution to the famous French philosopher known to QI occurred in 1836 which is quite late. See the citation further below.
The earliest thematic match located by QI occurred in a 1775 French book about the origin of language and writing by Antoine Court de Gébelin titled "Monde Primitif, Analysé et Comparé avec le Monde Moderne, Considéré dans l'Histoire Naturelle de la Parole; Ou Origine du Langage et de L'Écriture". The book presented guiding principles for etymological analysis including the following statement about vowels. Emphasis added to excerpts by QI: 1
SIXIÉME PRINCIPE.
Les voyelles ne sont rien dans la comparaison des mots.
Here is one possible rendering in English:
SIXTH PRINCIPLE.
Vowels are nothing in the comparison of words.
The book also proclaimed a principle about consonants that emphasized their mutability. Here is the original French followed by one possible translation:
SEPTIEME PRINCIPE.
Les Consonnes correspondantes ont été sans cesse substituées les unes aux autres, sur-tout celles du même organe.

SEVENTH PRINCIPLE.
The corresponding consonants have been constantly substituted for each other, especially those of the same organ.
Below are additional selected citations in chronological order.
In 1800 "Essai Analytique sur les Lois Naturelles de l'Ordre Social" by Louis de Bonald made a similar point about vowels: 2
. . . voyelles ne sont rien dans la comparaison des langues.

. . . vowels are nothing in the comparison of languages.
In 1807 a translation of "The Satires of Juvenal" by Francis Hodgson included a footnote in English containing a version of the remark about vowels: 3
See Whiter's Etymologicon for proofs of the similarity, nay, of the identity, of all languages. Vowels are nothing in etymology.
In October 1833 a London periodical called "The Quarterly Review" published a book review of "Grimm's Deutche Grammatik", and the reviewer employed a match in French for the full expression under analysis. Quotation marks were used to signal that the expression was already in circulation: 4
It is in works of this nature that Germany is pre-eminent among the European nations; and it is long since those who are interested in philological researches have made a more valuable acquisition, or one more fit to wipe out from their favourite study the reproach which has been somewhat speciously cast on it, that it is a science 'où la voyelle ne fait rien, et la consonne fort peu de chose.' Even where Grimm does not himself propose any suggestion as to the origin of words, he does what is frequently a greater benefit to science, in placing clearly before us all the facts that bear upon the point, and thus enabling us to form our own judgment.
Here is one rendering of the French text in English:
. . . a science 'where the vowel means nothing, and the consonant means very little.'
In 1834 Edward Moor published "Oriental Fragments" which included a full instance of the saying in English without attribution: 5
In another place I have essayed to show that in such speculations as these, reasonable allowance must be made for non-efficiency, or impotency, or non-importance of vowels. Consonants are the vertebrae of language. Without going the length of admitting, what has been pleasantly said on this topic, that vowels are to stand for nothing and consonants for very little…
In March 1834 "The Athenaeum" of London printed a full instance in English without attribution: 6
The ridicule thrown on philology has arisen from the facilities it affords ignorant pretenders of assuming the semblance of knowledge, and the looseness of reasoning allowed in arguments, where vowels count for nothing, and consonants for very little.
The first ascription to Voltaire known to QI occurred in "The Foreign Quarterly Review" issue of October 1836: 7
Vowels are the distinguishing mark of European speech, as consonants of the Asiatic; yet, while the test of our application, as above, fully bears out the jest of Voltaire, "that in etymology vowels are nothing, and consonants next to nothing," are we to prefer the dicta of the philologist to the facts of our experience?
In 1838 "A Manual of Comparative Philology" by Reverend William Balfour Winning included a French instance of the saying without attribution: 8
The smart satire against Philologists, that theirs is a science, où la voyelle ne fait rien, et la consonne fort peu de chose, was perhaps true in particular instances; but abstractedly considered, it is as weak as the folly against which it was directed.
In 1851 a piece in "The Edinburgh Review" ascribed the comment to Voltaire: 9
The old system of etymology, if system it can be called, in which, as Voltaire remarked, 'la voyelle ne fait rien, et la consonne fort peu de chose,' has certainly been stopped effectually by the introduction of comparative grammar.
In 2008 linguist Anatoly Liberman noted that Voltaire often received credit for the remark, but written evidence was lacking: 10
Dozens of works on word history open with Voltaire's witticism that in etymology vowels count for nothing and consonants for very little. Yet it does not turn up in any of his written works.
In conclusion, QI believes that this humorous comment about etymology evolved over time. A solid match for the remark about vowels was written by Antoine Court de Gébelin in 1775, and he may have coined that part of the full expression. The 1775 work also included a precursor remark about consonants. A match for the full expression in French appeared in October 1833, but quotation marks signaled that the expression was already in circulation. Voltaire received credit by 1836, but he had died many years earlier in 1778.
Image Notes: Collection of greetings in a variety of languages from PublicDomainPictures at Pixabay.
(Great thanks to David L. Gold whose inquiry led QI to formulate this question and perform this exploration. Special thanks to those who supplied valuable citations. Ben Zimmer pointed to "Essai Analytique" in 1800, "Oriental Fragments" in 1834, and "The Foreign Quarterly Review" in October 1836. Stephen Goranson pointed to Hodgson's translation in 1807. Peter Reitan pointed to "The Athenaeum" in March 1834. All errors are QI's responsibility.)