Dorothy Verrill? Charles L. Wright? Harry D. Copland? Harry Copewell? Anonymous?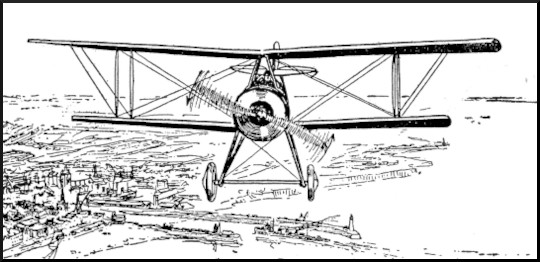 Dear Quote Investigator: The adjective "bold" has positive connotations. Yet, some difficult and dangerous professions do not countenance the inherent riskiness of bold actions. Here is the template of a pertinent adage:
There are old X, and there are bold X, but there are no old bold X.
This saying has been applied to race car drivers, mushroom hunters, airplane pilots, stock traders, and others. Would you please explore this topic?
Quote Investigator: The earliest instance in this family of expressions located by QI appeared in "Safety Education: A Magazine of the Good Adventure" in May 1931. Airplane pilot Dorothy Verrill wrote about her experiences learning to fly. Boldface added to excerpts by QI:[1]1931 May, Safety Education: A Magazine of the Good Adventure, How Good Pilots Are Made by Dorothy Verrill, Start Page 231, Quote Page 231, Column 1, Education Division of the National Safety Council, … Continue reading
"There are old pilots and there are bold pilots, but there are no old, bold pilots" said my instructor, one day, after we had come down from practising landings, "and it's not a good idea to make a climbing turn at low altitude right after the take-off, as you did just now. It may be pretty flying, and it may be exciting—give you a thrill—but it's not safe, especially for a student."
Dorothy Verrill ascribed the saying to her flight instructor. QI examined articles in "The Hartford Courant" of Connecticut[2] 1929 February 20, The Hartford Courant, Aviation by Mary Goodrich, Quote Page 6, Column 7, Hartford, Connecticut. (Newspapers_com) and "The Kansas City Star" of Missouri[3]1929 March 31, The Kansas City Star, A Woman's Temper Defeats Mental Hazards in Flying by Dorothy Verrill Yates, (North American Newspaper Alliance), Quote Page 17A, Column 3, Kansas City, … Continue reading which identified Lieutenant Charles L. Wright of the L & H Aircraft Corporation as Verrill's instructor. Thus, Wright is currently one of the leading candidates for creator of this expression.
Below are additional selected citations in chronological order.
Continue reading There Are Old Pilots, and There Are Bold Pilots, But There Are No Old, Bold Pilots
References

↑

1
1931 May, Safety Education: A Magazine of the Good Adventure, How Good Pilots Are Made by Dorothy Verrill, Start Page 231, Quote Page 231, Column 1, Education Division of the National Safety Council, New York. (Verified with scans; thanks to University of Minnesota Library System)

↑

2
1929 February 20, The Hartford Courant, Aviation by Mary Goodrich, Quote Page 6, Column 7, Hartford, Connecticut. (Newspapers_com)

↑

3
1929 March 31, The Kansas City Star, A Woman's Temper Defeats Mental Hazards in Flying by Dorothy Verrill Yates, (North American Newspaper Alliance), Quote Page 17A, Column 3, Kansas City, Missouri. (Newspapers_com)