Chinese Curse? Austen Chamberlain? Frederic R. Coudert? Joseph Chamberlain? Diplomatic Staff? Albert Camus? Arthur C. Clarke? Robert F. Kennedy? Hillary Rodham Clinton?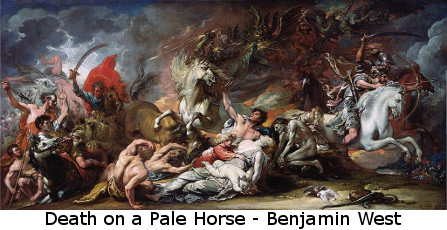 Dear Quote Investigator: The most fascinating periods in history were filled with tumult and upheaval. Tales of treachery, wars, and chaos provide compelling reading, but the participants who were living through the momentous changes were probably experiencing trepidation, hunger, and pain. Here are three versions of a saying that has commonly been described as a Chinese curse:
May you live in interesting times.
May you live in an interesting age.
May you live in exciting times.
I asked a Chinese friend about this expression, and she said that she had never heard it before. Would you please explore its provenance?
Quote Investigator: Fred R. Shapiro who is the editor of "The Yale Book of Quotations" has noted that: "No authentic Chinese saying to this effect has ever been found". 1 In addition, Ralph Keyes stated in "The Quote Verifier" that nobody has ever been able to confirm the Chinese origin claim. 2
The earliest strong match known to QI appeared in a March 1936 newspaper report in "The Yorkshire Post" of West Yorkshire, England. The expression was used in a speech by an influential British statesman. Boldface has been added to excerpts: 3
Sir Austen Chamberlain, addressing the annual meeting of Birmingham Unionist Association last night, spoke of the "grave injury" to collective security by Germany's violation of the Treaty of Locarno.

Sir Austen, who referred to himself as "a very old Parliamentarian," said:—

"It is not so long ago that a member of the Diplomatic Body in London, who had spent some years of his service in China, told me that there was a Chinese curse which took the form of saying, 'May you live in interesting times.' There is no doubt that the curse has fallen on us."

"We move from one crisis to another. We suffer one disturbance and shock after another."
Many thanks to top researcher Bonnie Taylor-Blake who located and shared the above citation with QI.
Other citations presented below also pointed to British diplomatic personnel who had spent time in China as the primary locus for dissemination. Intriguingly, the saying seems to be closely connected to the Chamberlain family.
Perhaps this notion of a curse originated with some form of miscommunication. A Chinese adage contrasting times of peace and war and displaying thematic similarities to the saying under examination is shown below. However, this distinct adage featured a dog and was not formulated as a curse.
Here are additional selected citations in chronological order.
Continue reading May You Live In Interesting Times
Notes:
2006, The Yale Book of Quotations by Fred R. Shapiro, Section: Sayings, Quote Page 669, Yale University Press, New Haven. (Verified on paper) ↩
2006, The Quote Verifier by Ralph Keyes, Quote Page 99 and 100, St Martin's Griffin, New York. (Verified on paper) ↩
1936 March 21, The Yorkshire Post, Lesson of the Crisis: Sir A. Chamberlain's Review of Events, Quote Page 11, Column 7, Leeds, West Yorkshire, England. (British Newspaper Archive) ↩