Walter Winchell? Robert Hill? C. R. Durrant? William T. Ellis? Milton Berle? Anonymous?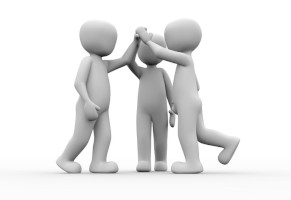 Dear Quote Investigator: When you encounter difficulties some nominal friends will walk away from you, but your genuine friends will offer help and support. Here are two versions of an apposite adage:
(1) The true friend walks in when others walk out.
(2) A real friend is one who walks in when the rest of the world walks out.
This saying has been ascribed to the influential gossip columnist Walter Winchell. Would you please explore the origin of this aphorism?
Quote Investigator: A precursor appeared in 1916 within a periodical based in Atlanta, Georgia called "The Presbyterian of the South". Friendship was discussed in a piece about the biblical patriarch Enoch with the byline R. H. The initials probably referred to co-editor Reverend Robert Hill of Dallas Texas. Emphasis added to excerpts by QI:[1] 1916 January 19, The Presbyterian of the South, Enoch: For the New Year–A Meditation by R. H., Start Page 2, Quote Page 3, Column 1, Atlanta, Georgia. (Newspapers_com)
He is truly a friend who comes when all else goes, who walks with you when all others are walking from you.
The statement above used the phrases "comes" and "walks with you" instead of "walks in". Thus, the syntactic match was inexact, but the semantic match was close.
In 1924 "The Border Cities Star" of Ontario, Canada published an article about a meeting of the Odd Fellows fraternal organization. Reverend C. R. Durrant, past grand chaplain of the Independent Order of Odd Fellows, delivered a speech containing an instance of the saying:[2] 1924 April 28, The Border Cities Star (The Windsor Star), 600 at Lodge Celebration: 105th Anniversary of Oddfellows Observed, Quote Page 5, Column 8, Windsor, Ontario, Canada. (Newspapers_com)
"That is why friendship is the basis of Oddfellowship," he said, "and the reason why it is so strongly emphasized by the Order. To have friends, one must, above all, be friendly himself. The friend walks in when others walk out. He is like a sunbeam, binds like a chain and guides like a vision."
QI believes that this saying evolved over time and should be labelled anonymous. Walter Winchell printed the saying in his column repeatedly starting in 1933. Hence, he helped to popularize the adage, but he did not coin it.
Below are additional selected citations in chronological order.
Continue reading The True Friend Walks In When Others Walk Out
References

↑

1
1916 January 19, The Presbyterian of the South, Enoch: For the New Year–A Meditation by R. H., Start Page 2, Quote Page 3, Column 1, Atlanta, Georgia. (Newspapers_com)

↑

2
1924 April 28, The Border Cities Star (The Windsor Star), 600 at Lodge Celebration: 105th Anniversary of Oddfellows Observed, Quote Page 5, Column 8, Windsor, Ontario, Canada. (Newspapers_com)