Friedrich Nietzsche? Viktor E. Frankl? Thomas Common? Anthony M. Ludovici? Walter Kaufmann? R. J. Hollingdale? Ilse Lasch?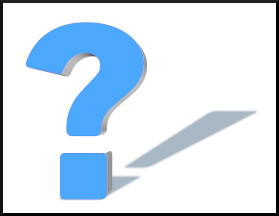 Dear Quote Investigator: Life can be aggravating and even agonizing. Yet, a steady internal purpose helps to make difficulties endurable together with the thought that happiness and pleasure will someday return. Here is an apposite adage:
One who has a 'why' to live for can endure almost any 'how'.
This notion has been attributed to philosopher Friedrich Nietzsche and psychiatrist Viktor E. Frankl. Would you please explore this topic?
Quote Investigator: In 1889 Friedrich Nietzsche published "Götzen-Dämmerung; oder, Wie man mit dem Hammer philosophirt" ("Twilight of the Idols, or, How to philosophize with a hammer") which included a section called "Sprüche und Pfeile" ("Maxims and Arrows"). The following statement was included. Boldface added to excerpts by QI: 1
Mit einem Ziele. — Hat man sein warum? des Lebens, so verträgt man sich fast mit jedem wie? — Der Mensch strebt nicht nach Glück; nur der Engländer thut das.
This statement has been translated into English in several different ways during the ensuing decades. Here is a rendering by Thomas Common which appeared in an 1896 edition of Nietzsche's work: 2
When one has one's wherefore of life, one gets along with almost every how.—Man does not strive after happiness; the Englishman only does so.
Viktor E. Frankl did employ a version of the adage, but he credited Nietzsche as discussed further below.
Here are additional selected citations.
Continue reading If We Have Our Own 'Why' of Life, We Shall Get Along With Almost Any 'How'
Notes:
1889 (catalog date), Title: Götzen-Dämmerung; oder, Wie man mit dem Hammer philosophirt, Author: Friedrich Nietzsche, Edition: Zweite Auflage (Second Edition), Chapter: Sprüche und Pfeile (Proverbs and Arrows), Quote Page 2, Publisher: C.G. Naumann, Leipzig. (HathiTrust Full View) link ↩