Vince Lombardi? Henry 'Red' Sanders? Joe Kuharich? Jim Tatum? Murray Warmath? Anonymous?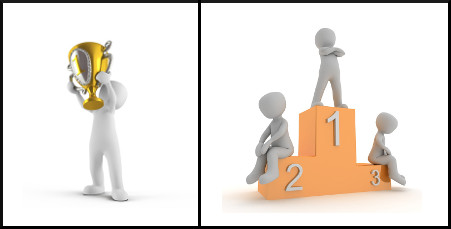 Dear Quote Investigator: A controversial uncompromising statement about the importance of winning has been credited to two successful football coaches: Vince Lombardi of the Green Bay Packers and Henry 'Red' Sanders of the UCLA Bruins:
Winning isn't everything; it's the only thing.
Would you please determine who crafted this expression?
Quote Investigator: The earliest strong match located by QI appeared in the "Tallahassee Democrat" of Tallahassee, Florida on February 7, 1950. The saying emerged from a dialog recounted by the columnist Fred Pettijohn. The name "Frnka" looks odd but is correct. Emphasis added to excerpts by QI: 1
Tulane football Coach Henry Frnka recently asked UCLA mentor Red Sanders. "Winning isn't everything, is it, Red?" To which Sanders replied. "No, it isn't everything; it's just the ONLY thing."
There is evidence that Vince Lombardi and other coaches employed this saying in subsequent years, but based on current knowledge Sanders achieved victory; he won the motto creation competition.
Below are additional selected citations in chronological order.
Traditionally, many educators and athletics supervisors have de-emphasized the importance of winning and pointed to the greater significance of effort and sportsmanship. For example, a speech published in "The Educational Times" in 1898 contained this sentence 2
It is, I believe, customary to say that, when young people win prizes, they ought to be warned that prize-winning is not everything in this world.
In 1912 "The Atlanta Constitution" printed an interview with former President Theodore Roosevelt during which he discussed competition and the U. S. Olympic team: 3
Of course, it's a fine thing for us to have the champions of the world on our team and to see them win great events and break athletic records, but for my part I am inclined to give just as much credit to those who go and do their best and don't win.
Winning isn't everything.
The above citation was included in the important reference "The Dictionary of Modern Proverbs" from Yale University Press within the entry for: Winning isn't everything. 4 The saying under examination subverts this adage.
In the financial domain a similar moralistic proverb exists, and the following short comical item from "The Pittsburgh Press" 5 and "Judge" in 1919 tweaks the statement: 6
"Money isn't everything."
"Maybe not, but right now it's the only thing I can think of that I really need."
In 1932 The Detroit Free Press printed another humorous comment about money: 7
Of course money isn't everything; but it's the only thing that strikes 12 when you are in a jam.
An educator's 1937 essay cautioned colleagues about the unintended lessons taught by school activities. The notion that "winning is the only thing" was viewed critically: 8
We need to recognize that the values from any school situation are not automatic but merely potential. A pupil may learn responsibility and cooperation from his experience on a student council. On the other hand, he may be learning simply how to do a clever bit of political log-rolling. The boy on the football team may be acquiring ideals of good sportsmanship, fair play, and self-reliance, and the ability to work with others. He may be learning simply that winning is the only thing that counts and that athletics are the most important thing in school.
In February 1950 the "Tallahassee Democrat" printed a dialog with Henry 'Red' Sanders that included a strong match for the modern adage as mentioned previously.
In October 1950 the "Los Angeles Times" printed a remark from Sanders. The context revealed that the adage was not spoken with grimness; instead, it was delivered lightheartedly: 9
Here's one on Red Sanders, as told by himself this summer at Cal Poly (San Luis Obispo) physical education workshop. Speaking about football victories, Sanders told his group: "Men, I'll be honest. Winning isn't everything. (Long pause.) Men, it's the only thing!" (Laughter.)
In 1953 the "Los Angeles Times" ascribed a garbled version of the saying to Sanders: 10
In this respect we're reminded of the sage remarks of UCLA's Red Sanders He says winning isn't the only thing—that it is everything.
In 1954 another football coach employed the proverb in the pages of "The Washington Post": 11
Joe Kuharich, the coach who succeeded Curly Lambeau, put the crowd of 400 in his hands when he said: "In pro football I've learned that winning isn't everything—it's the only thing."
In 1956 a column in the "Los Angeles Times" about golf betting showed that the money-based version of the saying continued to circulate: 12
Of course, money isn't everything. It's the only thing; at Las Vegas, at least.
Also in 1956, the "Chicago Tribune" noted that football coach Jim Tatum used a variant expression: 13
Jim Tatum, the North Carolina football coach who drew criticism last winter by declaring that "winning isn't the most important thing, it's everything," explained the viewpoint to some alumni in Atlanta the other day.
In 1958 Athletic Director Ike Armstrong of the University of Minnesota attributed a variant to coach Murray Warmath: 14
Armstrong did not mention his football coach, Murray Warmath. But he did quip: "Our coaches said that winning was not the only thing—it's just everything."
In November 1962 "Esquire" magazine published a piece about five pro-football coaches. Vince Lombardi was credited with a crucially different and non-controversial adage: 15
"Winning isn't everything," Lombardi will tell you, "but wanting to win is! That's what I'm interested in. Soon as I lose I will probably be the first one they ride out of town. Those Green Bay fans are really something. Can you imagine?
In December 1962 "LIFE" magazine published a profile of Lombardi titled "The Miracle Maker of Green Bay, Wis.". Confusingly, the pointed saying was ascribed to Lombardi: 16
He was just as concerned with conditioning minds as with bodies. "We were being brainwashed." remembers Jerry Kramer, a 255-pound offensive guard. Lombardi shattered defeatism by preaching "Spartanism" and "total dedication." He harped on the word WINNING ("It's a habit, you know"). "Winning isn't everything." he liked to say, "it's the only thing."
In conclusion, QI ascribes this saying to Henry 'Red' Sanders. Several other coaches used the adage after it was circulating. QI suspects that Vince Lombardi did employ the saying, but later he switched to a less acerbic statement.
Image Notes: Figure holding a trophy and three figures on elevated platforms from 3dman_eu at Pixabay.
(Great thanks to Mitch Perkal whose inquiry led QI to formulate this question and perform this exploration. Also, much thanks to previous researchers: Barry Popik, Ralph Keyes, Fred R. Shapiro, Charles Clay Doyle, and Nigel Rees.)