Dorothy Parker? Alexander Woollcott? Apocryphal?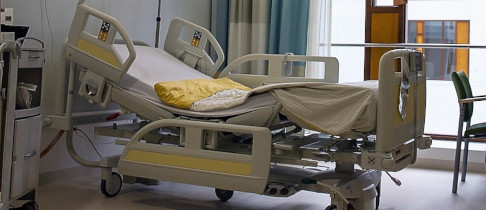 Dear Quote Investigator: A patient in a modern hospital room can push a button to call for the help of a nurse; however, on occasion, the response time is long because nurses have many medical tasks to perform. The famous wit Dorothy Parker created a joke on this topic. She claimed that pushing the button enabled her to experience an extended interval of privacy. Would you please help me to find a citation?
Quote Investigator: The earliest match located by QI appeared in a 1933 article by prominent critic Alexander Woollcott in "Hearst's International-Cosmopolitan" magazine. Woollcott described visiting Dorothy Parker who was being treated in a hospital. Emphasis added to excerpts by QI: 1
Tiptoeing now down the hospital corridor, I found her hard at work. Because of posterity and her creditors, I was loath to intrude, but she, being entranced at any interruption, greeted me from her cot of pain, waved me to a chair, offered me a cigaret and rang a bell. I wondered if this could possibly be for drinks. "No," she said sadly, "It is supposed to fetch the night nurse, so I ring it whenever I want an hour of uninterrupted privacy."
Below are additional selected citations in chronological order.
In 1934 the passage above was reprinted in a book titled "While Rome Burns" that collected pieces by Woollcott. 2
In 1961 the syndicated gossip columnist Leonard Lyons printed a version of the anecdote in which a Parker's secretary visited her in the hospital because Parker wished to dictate some letters: 3
Miss Parker first pressed a button which is used to summon the nurse, then explained to her secretary: "This will assure us of at least 45 minutes of undisturbed privacy."
Lyons printed the anecdote again in 1967 shortly after the death of Parker: 4
When she was in the hospital and wanted to dictate letters to her secretary she pressed a button marked "Nurse," and said: "This should assure us of at least 45 minutes of undisturbed privacy."
In 1968 Robert E. Drennan included the story in his book titled "The Algonquin Wits": 5
Once, while convalescing in the hospital, Mrs. Parker wished to dictate letters to her secretary. Pushing a button marked "Nurse," she said: "This should assure us of at least forty-five minutes of undisturbed privacy."
In 1985 "The Little, Brown Book of Anecdotes" edited by Clifton Fadiman also included the tale and used similar phrasing. 6
In conclusion, the primary evidence supporting this anecdote comes from Alexander Woollcott, and QI believes Dorothy Parker did deliver the 1933 punchline. The tale told by Leonard Lyons in 1961 was slightly different. It is possible that Parker employed the joke more than once. Hence, both versions might be accurate. Alternatively, the second version is an altered version of the first.
Image Notes: Picture of hospital bed from corgaasbeek at Pixabay. Image has been cropped, resized, and retouched.
Update History: On April 11, 2019 the 1933 and 1934 citations were added.