Oscar Wilde? Seamus Heaney? Dorothy Parker? Israel Zangwill? Jen Kirkman? Apocryphal?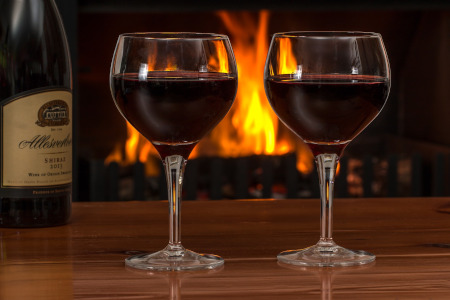 Dear Quote Investigator: The body and the soul separate at the time of death according to many religious systems. Hence, the idiom "keep body and soul together" refers to maintaining life, i.e., earning enough money to maintain health and activity. The famous Irish wit Oscar Wilde has received credit for a reversal of the idiom. Here are two versions:
(1) I drink to keep body and soul apart.
(2) I drink to separate my body from my soul.
I am skeptical because I have not seen a good citation. Would you please explore this saying?
Quote Investigator: QI has found no substantive evidence supporting the ascription to Oscar Wilde. It is not listed in the compendium "Oscar Wilde in Quotation: 3,100 Insults, Anecdotes, and Aphorisms". 1 Also, it does not appear in researcher Ralph Keyes's collection "The Wit & Wisdom of Oscar Wilde". 2
Wilde died in 1900, and the earliest match located by QI appeared in "The Boston Globe" in 1981. The newspaper published a profile of Irish poet and translator Seamus Heaney who later received the Nobel Prize in Literature. Heaney told the "Globe" journalist that Wilde crafted the saying. Boldface added to excerpts by QI: 3
He is particularly at ease in his own kitchen, brewing a fresh pot of tea, slicing bread for a guest, talking. He is not, I rush to add, exactly uncomfortable hunched over a pint in a pub, talking.

"Do know that Oscar Wilde said he drank to keep body and soul apart? That's good, isn't it?"
Below are additional selected citations in chronological order.
Continue reading I Drink To Keep Body and Soul Apart
Notes:
2006, Oscar Wilde in Quotation: 3,100 Insults, Anecdotes, and Aphorisms, Topically Arranged with Attributions, Compiled and edited by Tweed Conrad, (There is no quotation using "body and soul" and "drink" or "drank" in this book), McFarland & Company Inc., Jefferson, North Carolina. (Verified with scans) ↩
1996, The Wit & Wisdom of Oscar Wilde, Edited by Ralph Keyes, (There is no quotation using "body and soul" and "drink / drank" in this book), HarperCollins Publishers, New York. (Verified with hardcopy) ↩
1981 February 26, The Boston Globe, Poet Seamus Heaney: This most rooted of men, bard of the Irish soul by Shaun O'Connell (Special to The Globe), Quote Page 53, Column 3, Boston, Massachusetts. (ProQuest) ↩