Charlie Sheen? Don Simpson? Dashiell Hammett? Adela Rogers St. Johns? Clark Gable? Charles Fleming? Stephen J. Cannell? Susan Kelly? Germaine Greer? Ian Ayres? Joy Fielding? Jack Nicholson?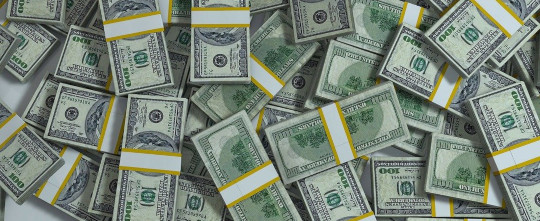 Dear Quote Investigator: Attractive, wealthy, and famous people sometimes obtain intimate services via the underground commercial market. This behavior is surprising because these individuals should be able to easily find willing partners. Here are three versions of an explanation:
I don't pay them to come over; I pay them to go away.
I don't pay them for carnal encounters. I pay them to leave.
You don't pay a call girl to do what she does. You pay her to leave afterward.
This saying has been ascribed to the actor Charlie Sheen, the movie producer Don Simpson, and the mystery writer Dashiell Hammett, but I have not found any solid citations. Would you please explore the provenance of this statement?
Quote Investigator: The earliest match located by QI appeared in the 1978 memoir "Love, Laughter and Tears: My Hollywood Story" by the journalist Adela Rogers St. Johns. A chapter of the work discussed the matinée idol Clark Gable who died in 1960. St. Johns claimed that she was surprised to learn that Gable employed high-priced prostitutes, and she asked him about his motivations. Boldface added to excerpts by QI: 1
His attitude was fairly simple, as he explained it to me one day when he confessed that the lady I had seen leaving was, indeed, an expensive import from Madam Frances' establishment.

"Why would you do a thing like that," I said, "when all you have to do is whistle? Or grin?"

"That's why," he said. "I can pay her to go away. The others stay around, want a big romance, movie lovemaking. I do not want to be the world's great lover and I don't like being put on that spot."
The viewpoint depicted above matched the statement under investigation, and the words matched the second half of the statement.
Below are additional selected citations in chronological order.
The 1981 book "The Intimate Sex Lives of Famous People" by Irving Wallace et al contained a chapter about Clark Gable. The key quotation in the passage below apparently was obtained from the book by St. Johns: 2
Although the King could snap his fingers and get almost any woman he wanted, at times he preferred to go to bed with high-priced call girls. Asked why, when he could get it for free, Gable replied, "Because I can pay her to go away. The others stay around, want a big romance, movie lovemaking. I do not want to be the world's greatest lover."
In the 1990s Heidi Fleiss operated a prostitution ring in Los Angeles, California. In 1993 the "Chicago Tribune" printed a quotation attributed to an unnamed celebrity client of one of Fleiss's prostitutes: 3
"I don't pay them to come over, I pay them to leave."
— "Rachel, " a 27-year-old actress who says she worked in Heidi Fleiss' alleged prostitution ring in Hollywood, quoting a celebrity client on why glamorous film stars would pay women for sex.
In 1998 Charles Fleming published a book about a powerful film producer titled "High Concept: Don Simpson and the Hollywood Culture of Excess". The footnote accompanying the following text stated that Fleming heard the remark directly from Simpson during an interview: 4
"You don't pay them to come," Simpson once observed, using, advertently or not, a double entendre. "You pay them to leave."
In 1999 "The Guardian" newspaper of London attributed the saying to Simpson: 5
This is not too far removed from the late producer Don Simpson's succinct rendering of the relationship between powerful men in Hollywood and the legions of prostitutes that are dispatched nightly into the hills and canyons: "You don't pay them to come, you pay them to leave." For many of the famous, conventional dating is simply too complex, too demanding and too insecure.
The top U.S. television producer-writer Stephen J. Cannell was also a novelist. In 1999 he published "The Devil's Workshop" which included a character named Buddy who employed an instance of the saying: 6
"You don't pay whores to come, you pay them to leave. Now will ya please go find out why they got Mike in bio-containment."
In 2000 the mystery writer Susan Kelly published a novel with a character named Todd Herschey who received credit for the saying: 7
"Do you remember when Todd Herschey, the Hollywood actor, got arrested for kerb crawling? Beautiful young man, pin-up for millions of girls and women all over the world."

"I remember. It was on the front pages for days."

"And people said, 'Why does he do that? As if he'd have any difficulty finding a girl to go to bed with him', and he said, 'I don't pay women to have sex with me; I pay them to leave when I'm done.'"
The 2004 compilation "Words of Wisdom" edited by Mick Farren included a pertinent entry with an ascription to a famous feminist: 8
Men don't pay prostitutes for sex. They pay them to leave afterwards.
Germaine Greer
In 2005 the pseudonymous Belle de Jour published "The Intimate Adventures of a London Call Girl", and she employed the expression while tentatively crediting Dashiell Hammett: 9
I dressed, applied a fresh coat of lipstick. The money was in a hotel envelope. Wasn't it Dashiell Hammett who said you don't pay a call girl to do what she does, you pay her to leave afterwards?' 'Probably,' he smiled drowsily. I closed the door softly behind me.
Also in 2005 Belle de Jour's book was reviewed in the "New Statesman", and the saying ascribed to Hammett was repeated: 10
. . . this lack of embellishment that finally convinces you of the authenticity of her strangely banal document. As she asks one client, a bestselling author: "Wasn't it Dashiell Hammett who said you don't pay a call girl to do what she does, you pay her to leave afterwards?"
In 2009 lawyer and economist Ian Ayres employed the saying within an article at the Freakonomics website. Ayres credited an unnamed business executive who attributed the remark to actor Charlie Sheen: 11
A business exec told me that he thinks of consulting firms a bit like Charlie Sheen thinks about prostitutes. When I asked him to explain, he said that when Sheen was being sentenced for using a prostitute, the judge asked him why a man like him would have to pay for sex. And Sheen reportedly replied: "I don't pay them for sex. I pay them to leave." The exec went on to explain that he prefers hiring business consulting firms that also do their jobs and then leave.
In 2010 a character in a novel by Joy Fielding linked to saying to Jack Nicholson and Charlie Sheen 12
Tom smiled at his reflection in the bathroom mirror, recalling Jack Nicholson's famous remark about hookers. At least he thought it was Jack Nicholson. Maybe it was Charlie Sheen. "I don't pay them to come over," he'd told an interviewer who'd questioned the actor's occasional preference for call girls. "I pay them to leave."
In 2015 the website of the U.K. tabloid "The Mirror" attributed the saying to Nicholson: 13
Further light on his attitude to women came in his reputed response when asked why men in his position would ever use prostitutes. "You don't pay them to f*** them – you pay them to leave," was the quote.
Also in 2015 the website of "The Hollywood Reporter" published a piece about the actor Jon Cryer, and he attributed the remark to Sheen: 14
We talked about prostitutes. He'd said publicly that you don't pay prostitutes to come to your house; you pay them to leave. He'd thought this through, obviously.
In conclusion, journalist Adela Rogers St. Johns credited actor Clark Gable who died in 1960 with the primary idea behind this quotation although Gable did not use the full expression. He reportedly said, "I can pay her to go away". QI conjectures that his was the seed for the full saying. The earliest full match located by QI was employed by the pseudonymous prostitute Rachel in 1993. She credited an unnamed celebrity client. Journalist Charles Fleming credited Hollywood producer Don Simpson in 1993.
Image Notes: Picture of U.S. currency from PublicDomainPictures at Pixabay. Image has been cropped and resized.
(Great thanks to James Callan whose inquiry led QI to formulate this question and perform this exploration. Thanks also to quotation expert Nigel Rees who mentioned the saying in his "'Quote…Unquote' Newsletter" of October 2012. Thanks to Richard Layman who told QI about a misspelling. Some instances of "Hammett" were missing a "t".)
Update History: A missing "t" was added to some misspelled instances of "Hammett" on November 5, 2020.