Harry Truman? David Boyd Chase? Ben Turner? Charles E. Wilson? Charles Frederick Carter? Edwin C. Johnson? Apocryphal? Anonymous?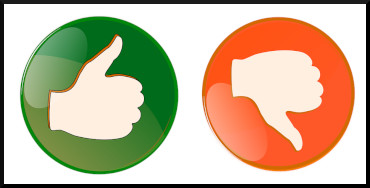 Dear Quote Investigator: Economists, lawyers, scientists, and other experts often provide tentative and inconclusive advice to clients. These wily advisers avoid definitive statements and employ locutions such as: on the one hand, but on the other hand. Here are four comical phrases describing the decisive advisers desired by clients:
One-handed economist
One-armed lawyer
One-armed tax man
An expert with only one hand
U.S. President Harry Truman apparently wished for a one-handed economist. Would you please explore this topic?
Quote Investigator: The earliest published evidence of this family of quips known to QI appeared in 1936 within an editorial published in multiple Scripps-Howard newspapers, e.g., "The Evansville Press" of Indiana[1] 1936 June 12, The Evansville Press, Landon—and the Platform, Quote Page 6, Column 1, Evansville, Indiana. (GenealogyBank) and "The Knoxville News-Sentinel" of Tennessee.[2] 1936 June 12, The Knoxville News-Sentinel, Landon and the Platform (An Editorial), Quote Page 6, Column 3, Knoxville, Tennessee. (GenealogyBank) The editorial criticized the political platform of the Republican party because it embraced two stances concerning soil conservation that were contradictory. Emphasis added to excerpts by QI:
One the one hand, they condemn the New Deal soil conservation farm program because it tends "to promote scarcity and to limit by coercive methods the farmer's control over his own farm," but on the other hand they favor "protection and restoration of the land resources, designed to bring about such a balance between soil-building and soil-depleting crops as will permanently insure productivity."

Strictly on a reading of the piece it becomes obvious that what the Republicans need is a one-armed platform writer.
Harry Truman was the President between 1945 and 1953; hence, this type of quip was circulating while he was in office; however, QI and other researchers have not yet found solidly-dated contemporary evidence indicating that Truman employed the joke. On the other hand, a 1974 citation and later testimony did attribute the two phrases "one-handed economist" and "one-armed economist" to Truman. See details further below.
Here are additional selected citations in chronological order.
Continue reading Can't Somebody Bring Me a One-Handed Economist?