Heinrich Heine? Pyotr Ilyich Tchaikovsky? Apocryphal?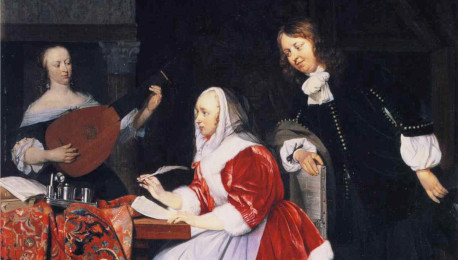 Dear Quote Investigator: A popular adage comments on the comparative expressiveness of words versus music. Here are two versions:
Where words leave off, music begins
Music begins where the spoken word ends
Many people have been credited with this saying including the famous German poet and critic Heinrich Heine. Would you please explore the attribution to Heine?
Quote Investigator: This is a large topic, and this article will focus on the connection to Heinrich Heine. A separate article located here provides an overview. Available evidence suggests that Heine did not coin this adage.
Currently, the earliest match located by QI appeared in a July 1835 essay by Henry Russell Cleveland titled "The Origin and Progress of Music" in "The New-England Magazine". Heine was not mentioned. Boldface added to excerpts by QI: 1
Music begins where language ends; it expresses thoughts and emotions, to which speech can give no utterance; it clothes words with a power which language cannot impart.
Heinrich Heine died in 1856, The earliest attribution of the saying to Heine located by QI appeared in "The Life & Letters of Peter Ilich Tchaikovsky". The famous Russian composer sent a letter in 1878 to his patron Nadezhda von Meck about the symphony he was creating: 2
I can tell you no more, dear friend, about the symphony. Naturally my description is not very clear or satisfactory. But there lies the peculiarity of instrumental music; we cannot analyse it. 'Where words leave off, music begins,' as Heine has said.
This letter was sent more than two decades after the death of Heine; hence, its probative value is reduced. The lack of an earlier citation means that the attribution to Heine is currently weak. Yet, the discovery of earlier evidence, perhaps in German, could strengthen the linkage in the future.
Below are additional selected citations in chronological order.
Continue reading Where Words Leave Off, Music Begins
Notes:
1835 July, The New-England Magazine, Article: The Origin and Progress of Music: No. 1, Author not listed, (1844 book claims author is Henry Russell Cleveland), Start Page 58, Quote Page 59 and 60, Eastburn's Press, Boston, Massachusetts. (Google Books Full View) link ↩
1906, The Life & Letters of Peter Ilich Tchaikovsky, Edited by Modeste Tchaikovsky, Letters Translated from Russian to English by Rosa Newmarch, Letter From: Peter Ilich Tchaikovsky, To: N. F. von Meck (Nadejda Filaretovna von Meck), Location: Florence, Date: February 17th (March 1st) 1878, Start Page 274, Quote Page 277 and 278, John Lane: The Bodley Head, London. (Google Books Full View) link ↩