Frank A. Patterson Jr.? Maya Angelou? Carl W. Buehner? Carl W. Buechner? Carol Buchner? Don Aslett? Jerry Johnston? Anonymous?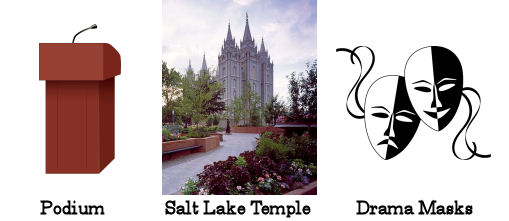 Dear Quote Investigator: The most valuable advice that I have ever heard for speakers and teachers is the following:
They may forget what you said, but they will never forget how you made them feel.
This statement has been attributed to Carol Buchner, Maya Angelou, and others. The essential insight is that a skilled communicator must be aware of the emotional valence of his or her words. Would you please explore the history of this quotation?
Quote Investigator: The earliest evidence located by QI appeared in a 1971 collection titled "Richard Evans' Quote Book". The statement was ascribed to Carl W. Buehner who was a high-level official in The Church of Jesus Christ of Latter-Day Saints: 1
They may forget what you said — but they will never forget how you made them feel.
—Carl W. Buehner
Richard L. Evans who compiled the set of quotations was also a prominent figure in the LDS church. For more than forty years he was the program narrator for the weekly radio and television broadcast of the Mormon Tabernacle Choir called "Music and the Spoken Word". 2 Evans presented three-minute sermonettes addressing a variety of themes. 3 The book's subtitle indicated that some material was from these broadcasts:
Selected from the "Spoken Word" and "Thought for the Day" and from many inspiring thought-provoking sources from many centuries.
Here are additional selected citations in chronological order.
Continue reading They May Forget What You Said, But They Will Never Forget How You Made Them Feel
Notes:
1971, Richard Evans' Quote Book by Richard L. Evans, ("Selected from the 'Spoken Word' and 'Thought for the Day' and from many inspiring thought-provoking sources from many centuries") Quote Page 244, Column 2, Publishers Press, Salt Lake City, Utah. (Verified with scans; thanks to the librarians of Harold B. Lee Library, Brigham Young University, Provo, Utah) ↩
Website: Mormon Tabernacle Choir, Webpage title: History of Music and the Spoken Word, Date on website: Undated, Website description: Information about The Mormon Tabernacle Choir of The Church of Jesus Christ of Latter-day Saints. (Accessed mormontabernaclechoir.org on April 5, 2014) link ↩
1976, The Worth of a Smile: Spoken Words for Daily Living by J. Spencer Kinard, Section: Preface, Prentice-Hall, Englewood Cliffs, New Jersey. (Verified with scans) ↩