Sinclair Lewis? Mary Heaton Vorse? Felicia Gizycka? Robert Benchley? Douglas Fairbanks Jr.? Marianne Gingher? Stevie Cameron? Andrew Hudgins? Nora Roberts? Stephen King? Oliver Stone? Anonymous?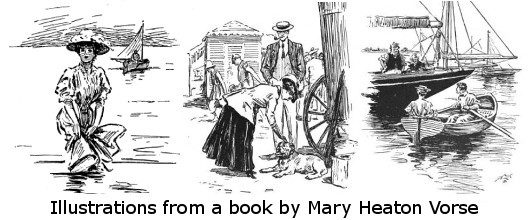 Dear Quote Investigator: An astonishingly simple stratagem has been recommended to anyone who wishes to become a famous author, playwright, screenwriter, or composer. The secret to success and productivity is to:
Apply the seat of the pants to the seat of the chair.
The expression of this thought has evolved, and in modern times blunt phrasing is often employed:
Keep your butt in the chair.
Put your ass on the chair.
In other words, diligence, tenacity, and time are the required ingredients for effective composition. The admonition above has been attributed to a wide variety of well-known scribblers and artists, e.g., Sinclair Lewis, Nora Roberts, Robert Benchley, Stephen King, and Oliver Stone. Would you please put your butt in the chair and write something edifying on this topic?
Quote Investigator: The writer and activist Mary Heaton Vorse gave this advice to a young and impressionable Sinclair Lewis in 1911 according to Lewis who followed the counsel and later received a Nobel Prize in Literature. Lewis reported the words of Vorse in an article titled "Breaking into Print" which was published in "The Colophon: A Quarterly for Bookmen" in 1937. Boldface has been added to excerpts:[1]1937 Winter, The Colophon: A Quarterly for Bookmen, New Series, Volume 2, Number 2, Breaking Into Print by Sinclair Lewis, Start Page 217, Quote Page 221, Published by Pynson Printers, Inc., New … Continue reading
And as the recipe for writing, all writing, I remember no high-flown counsel but always and only Mary Heaton Vorse's jibe, delivered to a bunch of young and mostly incompetent hopefuls back in 1911: "The art of writing is the art of applying the seat of the pants to the seat of the chair."
Lewis spent parts of 1911 and 1912 under the tutelage of Vorse, and she once hid his pants and shoes while locking him in his room to emphatically encourage the novice scribe. A detailed citation is given further below.
This piece of writing advice appeared in print before the 1937 article by Lewis, but QI thinks that the 1911 date given by him was probably accurate. Hence, based on current evidence Mary Heaton Vorse should be credited with the adage above.
Here are additional selected citations in chronological order.
Continue reading Writing Is the Art of Applying the Seat of the Pants to the Seat of the Chair
References

↑

1
1937 Winter, The Colophon: A Quarterly for Bookmen, New Series, Volume 2, Number 2, Breaking Into Print by Sinclair Lewis, Start Page 217, Quote Page 221, Published by Pynson Printers, Inc., New York. (Internal publication note stated that the issue was released in February; the New York Times article that reprinted part of text stated that the issue was released March 22, 1937)(Verified with scans from Carnegie Mellon, Posner Center Collection)