George Bernard Shaw? Albert Schweitzer? Life Magazine? Mohandas Gandhi? Ferdinand Pecora? Anonymous?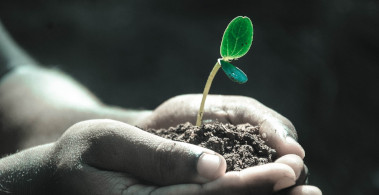 Dear Quote Investigator: Some thinkers believe that humanity has not yet achieved an advanced society worthy of the name "civilization". This notion has been expressed with the following dialog:
"What's your idea of civilization?"
"It's a good idea. Somebody ought to start it."
This acerbic reply has been attributed to playwright George Bernard Shaw and humanitarian Albert Schweitzer, Yet, I have been unable to find any solid citations. Would you please help?
Quote Investigator: The earliest match located by QI appeared as a filler item in the humor magazine "Life" in March 1923. The creator was unidentified. Emphasis added to excerpts:[1] 1923 March 29, Life, Volume 81, Issue 2108, (Filler item), Quote Page 33, Column 1, Life Publishing Company, New York. (ProQuest American Periodicals)
"What's your opinion of civilization?"
"It's a good idea. Somebody ought to start it."
The quip has been ascribed to a series of individuals over the decades including: lawyer Ferdinand Pecora in 1933, the Prince of Wales (Edward VIII) in 1934, George Bernard Shaw in 1977, and Albert Schweitzer in 1988. In addition, a variant was attributed to Mohandas Gandhi in 1967. Yet, these citations occurred long after the joke was circulating; hence, the value of this evidence is low.
Below are additional selected citations in chronological order.
Continue reading "What's Your Opinion of Civilization?" "It's a Good Idea. Somebody Ought To Start It"
References

↑

1
1923 March 29, Life, Volume 81, Issue 2108, (Filler item), Quote Page 33, Column 1, Life Publishing Company, New York. (ProQuest American Periodicals)