Jackie 'Moms' Mabley? Bette Davis? Joan Crawford? Craig Russell? Anonymous?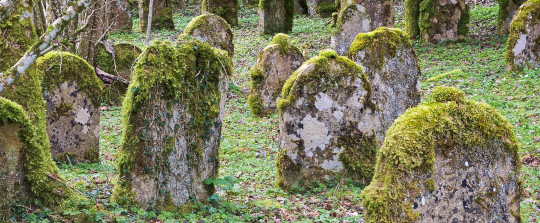 Dear Quote Investigator: Two stars of Hollywood's Golden Age were combative rivals. When one died the other said something like the following:
I was taught that you shouldn't speak of the dead unless you have something good to say. Therefore, I will only say this, 'She's dead at last, good!'
This quip has been attributed to Bette Davis who supposedly was commenting on the demise of Joan Crawford. Yet, the joke may have been in circulation earlier. Would you please explore this topic?
Quote Investigator: The earliest match located by QI appeared in June 1971. The comedian Jackie 'Moms' Mabley received credit for a version of the joke in the "Philadelphia Daily News" of Pennsylvania. A columnist stated that Mabley was in town to tape a syndicated television talk show. She aimed the barb at her former husband:[1] 1971 June 17, Philadelphia Daily News, Cherry Hill scene of 'Tony rewards' by Charles Petzold, Quote Page 29, Column 5, Philadelphia, Pennsylvania. (Newspapers_com)
Miss Mabley thinks people should marry only for love. She says her father forced her to marry an older man when she was only a child. "It was a miserable marriage," she said. "But he's dead, thank goodness. I was always taught never to say anything about the dead unless it's good. He's dead. Good!"
Below are additional selected citations in chronological order.
Continue reading Nothing But Good Should Be Said of the Dead — He's Dead. Good
References

↑

1
1971 June 17, Philadelphia Daily News, Cherry Hill scene of 'Tony rewards' by Charles Petzold, Quote Page 29, Column 5, Philadelphia, Pennsylvania. (Newspapers_com)