Winston Churchill? Henry Ford? John Neal? Henry W. Davis? Chinese Proverb? Lewis Mumford? Anonymous?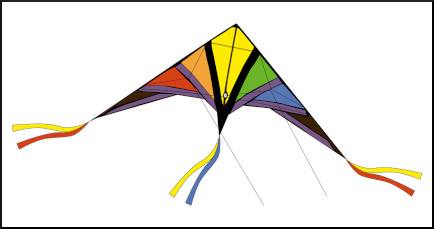 Dear Quote Investigator: An individual who faces opposition can grow in strength and resilience. This notion has been brilliantly expressed via a metaphorical kite in the wind. Here are three versions:
Kites rise highest against the wind—not with it.
Opposition is a great help to a man. Kites rise against and not with the wind.
A kite can only rise against the wind. The best thing in a young man's life is often adversity.
There is also a thematically related saying about an airplane:
When everything seems to be going against you, remember that the airplane takes off against the wind, not with it.
The first remark has been ascribed to the famous British leader Winston Churchill. The airplane remark has been attributed to automobile magnate Henry Ford. Would you please explore this topic?
Quote Investigator: This saying is not present in the comprehensive quotation collection "In His Own Words: Churchill By Himself" compiled by Richard M. Langworth. 1 Churchill died in 1965 at age 90, and QI has located attributions to the statesman starting in 1963. However, the origins of the saying are much older than this.
In 1846 author and critic John Neal published an essay titled "Enterprise and Perseverance" in the "Weekly Mirror" 2 of New York City. In the following days and months the popular piece was reprinted in several other periodicals including the "Portland Advertiser" in Maine. Emphasis added to excerpts by QI: 3
There are people, who, having began life, by setting their boat against wind and tide, are always complaining of their bad luck, and always just ready to give up and for that very reason are always helpless and good for nothing, and yet, if they would persevere, hard as it may be, to work up steam all your life long, they would have their reward at last. Good voyages are made both ways!

A certain amount of opposition is a great help to a man. Kites rise against not with the wind. Even a head wind is better than nothing. No man ever worked his voyage anywhere in a dead calm.
Neal's essay presented an eloquent instantiation of the metaphor which was remembered and cited by many during the ensuing years, yet the beginnings of this figurative framework can be traced further back in time.
Below are additional selected citations in chronological order.
Continue reading Kites Rise Against and Not With the Wind. Even a Head Wind Is Better than None
Notes:
2013 (Kindle Edition), In His Own Words: Churchill By Himself by Winston S. Churchill, Compiled and edited by Richard M. Langworth, (No search match for "kite" or "kites") RosettaBooks. (Verified with Kindle Ebook) ↩
1846 January 31, The Evening Mirror, (Listing of contents for the "Weekly Mirror" of January 31, 1846 mentions: "Original Essay, — Enterprise and Perseverance by John Neal"; QI has not directly verified the essay text within a scan of the "Weekly Mirror"), Quote Page 2, Column 1, New York, New York. (Old Fulton) ↩
1846 February 3, Portland Advertiser, Enterprise and Perseverance by John Neal, (Acknowledgement to N.Y. Mirror), Quote Page 3, Column 2, Portland, Maine. (GenealogyBank) ↩