Samuel Butler? John Pope? T.B.? Apocryphal?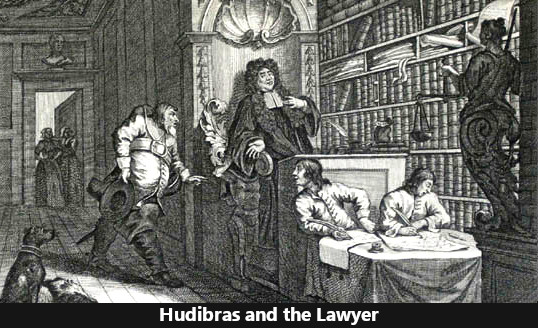 Dear Quote Investigator: There is a family of sayings about the difficulty of compelling obedience. Here are three instances:
A man convinced against his will,
Is of the same opinion still.

Those convinced against their will,
Are of the same opinion still.

He that complies against his will,
Is of his own opinion still.
The meanings of the two words "convinced" and "complies" are dissimilar; hence, the implications of these sayings are distinct. Would you please explore this topic?
Quote Investigator: The first member of this family to enter circulation employed the word "complies". The saying appeared in the long mock-heroic work "Hudibras" by the seventeenth-century English poet Samuel Butler. The three parts of this work were combined into a single edition published in 1684. Boldface added to excerpts by QI:[1] 1684, Hudibras in Three Parts (by Samuel Butler), Part 3, Canto III, Quote Page 202, Printed and Sold by W. Rogers, London. (Early English Books Online 2; ProQuest)
He that complies against his Will,
Is of his own Opinion still;
Which he may adhere to, yet disown,
For Reasons to himself best known
A separate article about the above saying is available here.
This article will concentrate on the variants of this couplet containing the word "convinced". For example, in 1786 "The Belfast Mercury" of Belfast, Northern Ireland published a letter from T. B. to the editor containing the following instance:[2]1786 April 13, The Belfast Mercury or Freeman's Chronicle, Letter to the Conductor of the Belfast Mercury, Letter from: T. B. of Down, Letter date April 11, 1786, Quote Page 4, Column 1, … Continue reading
… the saying of the satirical poet,
"A man convinced against his will,
Is of the same opinion still."
QI believes that the letter writer was misremembering the couplet from Samuel Butler's "Hudibras".
Below are additional selected citations in chronological order.
Continue reading A Man Convinced Against His Will, Is of the Same Opinion Still
References

↑

1
1684, Hudibras in Three Parts (by Samuel Butler), Part 3, Canto III, Quote Page 202, Printed and Sold by W. Rogers, London. (Early English Books Online 2; ProQuest)

↑

2
1786 April 13, The Belfast Mercury or Freeman's Chronicle, Letter to the Conductor of the Belfast Mercury, Letter from: T. B. of Down, Letter date April 11, 1786, Quote Page 4, Column 1, Belfast, Antrim, Northern Ireland. (Newspapers_com)