William Osler? Caleb Hillier Parry? Henry George Plimmer? Woods Hutchinson? Walter Moxon? Albert Abrams? Hippocrates? Anonymous?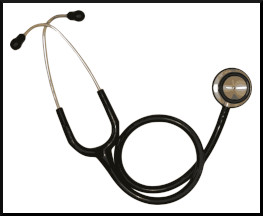 Dear Quote Investigator: In medicine it is crucial to identify the disease that afflicts the patient, but that is only one part of the full assessment. Determining the best treatment requires a careful examination of the history and the behavior of the patient. Here is a germane adage:
It is more important to know what kind of a patient has the disease than what kind of a disease the patient has.
This saying has been attributed to several famous medical educators including William Osler and Caleb Hillier Parry. Would you please explore this topic?
Quote Investigator: A precursor adage emphasizing the need to focus on the patient was circulating in 1846 when it appeared in "The Lancet" with an anonymous attribution. Emphasis added to excerpts by QI: 1
Dr. Golding Bird agreed in an observation that had fallen from a speaker at the last meeting, that, in the practice of medicine, the great point was to treat the patient, and not the disease.
In 1894 a different precursor appeared in the book "A System of Genito-Urinary Diseases, Syphilology and Dermatology". Professor Andrew R. Robinson was the author of a section containing the following passage which highlighted the need to understand the patient: 2
Why is it that one case of scarlatina or pneumonia or smallpox is severe and even fatal, and another mild? The organism is always a definite and similar one, even if it varies in virulent powers at different periods of an epidemic; consequently it is not a question of the kind of disease (or organism) the patient has, but rather the kind of patient the disease has attacked, and an appreciation of this fact gives the best results in treatment.
In 1899 Henry George Plimmer who was a Lecturer on Pathology and Bacteriology at St Mary's Hospital Medical School delivered a short address that was recorded in "St. Mary's Hospital Gazette". The following excerpt contains the earliest strong match for the adage known to QI: 3
You will have to acquire, too, for any success to be given you, an accurate knowledge of human nature, and you will find that it is quite as important for the doctor to know what kind of patient the disease has for host, as to know what sort of disease the patient has for guest.
Below are additional selected citations in chronological order.
Continue reading It Is Quite As Important To Know What Kind of a Patient the Disease Has Got As To Know What Kind of a Disease the Patient Has Got
Notes:
1846 October 10, The Lancet, Medical Society of London, Monday, October 5th, Mr. Denby, President, Quote Page 407, Published at the Offices of the Lancet, London. (Google Books Full View) link ↩
1894, A System of Genito-Urinary Diseases, Syphilology and Dermatology by Various Authors, Edited by Prince A. Morrow, Three Volumes, Volume 3: Dermatology, Sycosis by Andrew R. Robinson (Professor of Dermatology in the New York Polyclinic), Start Page 881, Quote Page 891, D. Appleton and Company, New York. (HathiTrust Full View) link ↩