Who Made the Criticism?: Dorothy Parker? Blanca Holmes? Vincent Sheean? Sidney Skolsky? Anonymous?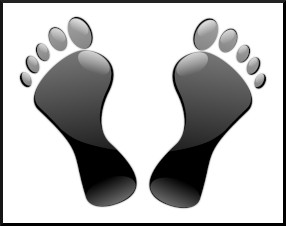 Who Was Being Criticized?: Alan Campbell? Lloyd George? Orson Welles?
Dear Quote Investigator: A person who is tough and adaptable is able to absorb setbacks in life and continue onward. This capability is represented metaphorically by a tumbler who lands upright. I have heard the following joke based on this framework:
Resilient people will always land on their feet.
Opportunists will always land on someone else's feet.
Apparently, the well-known wit Dorothy Parker delivered a similar line. Would you please explore this topic?
Quote Investigator: Dorothy Parker and her second husband Alan Campbell obtained a divorce in 1947. The 1970 biography "You Might as Well Live: The Life and Times of Dorothy Parker" by John Keats included testimony from one of Parker's friends about a quip she made shortly after the marriage dissolved. Boldface added to excerpts by QI: 1
"I went to call on her the day the divorce from Alan became final," Vincent Sheean said. "She was living alone in the Algonquin. The hotel had sent dinner up to her room, filet mignon, and she was sitting up in bed, the dinner uneaten, with no intention of eating, streaming tears.

"Thinking to make her feel better, I said I felt sorry for Alan.

"'Oh, don't worry about Alan,' she said. 'Alan will always land on somebody's feet.'"
This remark fits into a family of jokes that has a long history which QI will explore below.
In 1898 "The Minneapolis Tribune" printed a short poem called "Relief" that included a pertinent joke. The item was reprinted from the "Detroit Journal". The phrase "passing car" within the first verse referred to a streetcar used for public transportation and not a private automobile. The subject was workers who often became very tired standing on their feet all day. Workers traveled via crowded streetcars and sometimes one person would accidentally stand on another person's feet: 2
At eve the weary shop girl,
Though Illy she affords it,
Hails with a wave of her slender hand,
A passing car and boards it.

For, oh, what a sweet relief for her.
Who's stood all day,
To stand on somebody else's feet
While she homeward wends her way.
In 1920 "The Boston Globe" of Massachusetts published a piece about public transportation in the city titled "Taking the Sardine Special in the Battle at Dudley St". The phrase "sardine special" referred to overcrowding which results in travelers being packed together like sardines in a tin can: 3
The scramble is about the same as the tumbling act you see on the stage, only it requires a little more skill and agility to land on both feet. The real skill, however, is to land on somebody else's feet.
In 1926 the "Woodland Daily Democrat" of California printed a one-panel cartoon showing two people conversing. The term "car" referred to a streetcar: 4
"I'm so tired I can't stand on my feet!"
"Let's take a car then—you can stand on somebody else's feet."
In 1929 a newspaper in Greenville, South Carolina employed a quip that was semantically closer to the one Parker used in 1947: 5
Lloyd George, the gifted and shifty little Welshman who guided Britain through the World War, usually lands on his feet. Often he lands on somebody else's feet. This last election failed to put him in power again, but seems to have given him the balance of power.
In 1942 gossip columnist Sidney Skolsky wrote about Blanca Holmes who he described as Hollywood's favorite astrologer. Holmes aimed a barb at a famous auteur: 6
Orson Welles's amazing career will continue to be amazing. Welles will return to Hollywood, make more pictures, and continue to be a person in the news. "You can depend on Orson Welles," said Blanca Holmes, "that no matter what happens he will land on someone else's feet."
In 1947 Dorothy Parker employed the joke according to testimony from Vincent Sheean that was recorded in a 1970 biography as mentioned previously.
In 1960 widely-syndicated columnist Earl Wilson published an instance of the jest: 7
EARL'S PEARLS: An opportunist is a guy who is always able to land on somebody else's feet.
The 1986 biography "The Late Mrs. Dorothy Parker" by Leslie Frewin included a slightly different version of Parker's remark that added the word "up": 8
Vincent Sheean called on her and told her how sorry he was at the news of their breakup. What did she suppose Alan would do without her? he asked.

"Don't worry about Alan," she said. "Alan will always land up on somebody's feet."
In conclusion, there is substantive evidence that Dorothy Parker did employ the quip under examination in 1947 based on the account of Vincent Sheean. Yet, the joke evolved over decades, and it was already in circulation. An anonymous journalist criticized politician Lloyd George in 1929, and astrologer Blanca Holmes criticized filmmaker Orson Welles in 1942 with similar remarks.
Image Notes: Illustration of footprints from OpenClipart-Vectors at Pixabay.