Who Made the Criticism?: Dorothy Parker? Blanca Holmes? Vincent Sheean? Sidney Skolsky? Anonymous?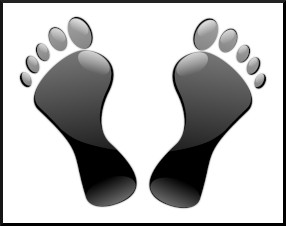 Who Was Being Criticized?: Alan Campbell? Lloyd George? Orson Welles?
Dear Quote Investigator: A person who is tough and adaptable is able to absorb setbacks in life and continue onward. This capability is represented metaphorically by a tumbler who lands upright. I have heard the following joke based on this framework:
Resilient people will always land on their feet.
Opportunists will always land on someone else's feet.
Apparently, the well-known wit Dorothy Parker delivered a similar line. Would you please explore this topic?
Quote Investigator: Dorothy Parker and her second husband Alan Campbell obtained a divorce in 1947. The 1970 biography "You Might as Well Live: The Life and Times of Dorothy Parker" by John Keats included testimony from one of Parker's friends about a quip she made shortly after the marriage dissolved. Boldface added to excerpts by QI:[1] 1970, You Might as Well Live: The Life and Times of Dorothy Parker by John Keats, Part 4, Section 1, Quote Page 249, Simon and Schuster, New York. (Verified with hardcopy)
"I went to call on her the day the divorce from Alan became final," Vincent Sheean said. "She was living alone in the Algonquin. The hotel had sent dinner up to her room, filet mignon, and she was sitting up in bed, the dinner uneaten, with no intention of eating, streaming tears.

"Thinking to make her feel better, I said I felt sorry for Alan.

"'Oh, don't worry about Alan,' she said. 'Alan will always land on somebody's feet.'"
This remark fits into a family of jokes that has a long history which QI will explore below.
Continue reading No Matter What Happens He Will Land On Someone Else's Feet
References

↑

1
1970, You Might as Well Live: The Life and Times of Dorothy Parker by John Keats, Part 4, Section 1, Quote Page 249, Simon and Schuster, New York. (Verified with hardcopy)