Albert King? Booker T. Jones? William Bell? Dick Gregory? E. K. Means? Sidney Sutherland? Sidney Skolsky? Bill Brisson? Anonymous?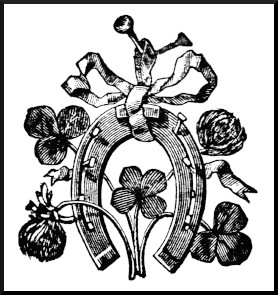 Dear Quote Investigator: A popular blues song from the 1960s contains the following memorable lament:
If it wasn't for bad luck, I wouldn't have no luck at all.
How old is this mordant quip? Would you please explore its history?
Quote Investigator: This saying is difficult to trace because it can be expressed in many ways. The earliest match located by QI occurred in a short story titled "At the End of the Rope" by E. K. Means (Eldred Kurtz Means) published in "Munsey's Magazine" of New York in 1927. The tale was part of a series set in the fictional small town of Tickfall. The following passage employed nonstandard spelling. Boldface added to excerpts by QI:[1]1927 January, Munsey's Magazine, Volume 89, Number 4, At the End of the Rope by E. K. Means, Short Story Series: Tickfall, Start Page 645, Quote Page 649, The Frank A. Munsey Company, New York. … Continue reading
"It wus a bad time for me when I come to Tickfall. I'm shore had bad luck; but ef dar warn't no bad luck, I wouldn't hab no luck at all."
Below are additional selected citations in chronological order.
Continue reading If It Wasn't for Bad Luck I Wouldn't Have Any Luck At All
References

↑

1
1927 January, Munsey's Magazine, Volume 89, Number 4, At the End of the Rope by E. K. Means, Short Story Series: Tickfall, Start Page 645, Quote Page 649, The Frank A. Munsey Company, New York. (Unz)