William Adams? James Boswell? Walter Scott? Jonah Barrington? Viscount Bolingbroke? Henry Van Dyke? John Bright? John J. Keane? William Wedgwood Benn? Tony Benn? Anonymous?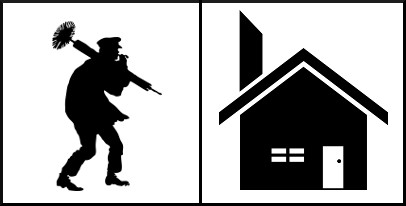 Dear Quote Investigator: When you are attacked with falsehoods and invective it is natural to respond with abusive language; however, viewers of the interaction may feel revulsion for both the attacker and the defender. This notion has been expressed using a vivid analogy. Here are three examples:
You can't wrestle with a chimney sweep and come out clean.
He who wrestles with a sweep must expect to be begrimed with soot.
Never wrestle with a chimney sweep.
The British politician Tony Benn employed this saying. Would you please examine its history?
Quote Investigator: The celebrated multi-volume biography "The Life of Samuel Johnson" by James Boswell included a pithy instance of the expression in a section recounting events in 1776. The saying was spoken to Samuel Johnson by William Adams who was Master of Pembroke College, University of Oxford. Interestingly, Johnson disagreed with the advice. Emphasis added to excerpts by QI:[1]1791, The Life of Samuel Johnson, LL.D.: Comprehending an Account of His Studies and Numerous Works, in Chronological Order by James Boswell, Volume 2 of 2, Time period specified: 1776, Quote Page 24 … Continue reading
Johnson coincided with me and said, "When a man voluntarily engages in an important controversy, he is to do all he can to lessen his antagonist, because authority from personal respect has much weight with most people, and often more than reasoning. If my antagonist writes bad language, though that may not be essential to the question, I will attack him for his bad language."

ADAMS. "You would not jostle a chimney-sweeper."

JOHNSON. "Yes, Sir, if it were necessary to jostle him down."
Adams employed a version of the metaphor without elaboration, and Johnson understood it readily; hence, both may have already heard similar phrases.
QI has an article on an entertaining variant adage that appeared later: Never wrestle with a pig. You both get dirty and the pig likes it.
Below are additional selected citations in chronological order. Continue reading Don't Wrestle with a Chimney Sweep or You Will Get Covered with Grime
References

↑

1
1791, The Life of Samuel Johnson, LL.D.: Comprehending an Account of His Studies and Numerous Works, in Chronological Order by James Boswell, Volume 2 of 2, Time period specified: 1776, Quote Page 24 and 25, Printed by Henry Baldwin for Charles Dilly, London. (HathiTrust Full View) link