Zig Ziglar? Charles Thompkins? Dana Robbins? Bob Talbert? Choupique? Bill Copeland? Anonymous?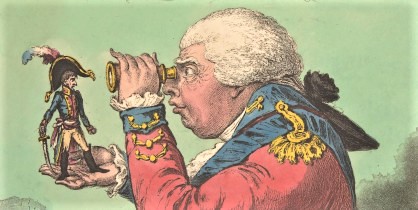 Dear Quote Investigator: There is a fun definition of "tact" that employs a pun which contrasts the terms "be big" and "belittle". I saw this humorous statement in a book by the prominent motivational author Zig Ziglar. Would you please explore this topic?
Quote Investigator: A similar pun appeared in a Tucson, Arizona. newspaper in 1958 although "tact" was not mentioned. The paper described a PTA forum held at a local high school in Catalina. Emphasis added to excerpts by QI:[1] 1958 November 14, Tucson Daily Citizen, Catalina PTA Slates 3 Forums, Quote Page 30, Column 1, Tucson, Arizona. (Newspapers_com)
The first panel on family living will have the topic "How Can Our Children Be Big When We Belittle Them?" Dr. Charles Thompkins, a pediatrician who writes for Parents Magazine, will act as moderator.
In September 1970 the definition of "tact" appeared within a column published in a Jackson, Mississippi newspaper:[2] 1970 September 2, The Clarion-Ledger, HEW-ITT TO THE LINE Let the Chips Fall Where They May by Purser Hewitt, Quote Page 16, Column 1, Jackson, Mississippi. (Newspapers_com)
PUN FUN
Tact, says Dana Robbins, is the art of recognizing when to be big and when not to belittle.
Dana Robbins may have been a local resident. QI does not know.
Below are additional selected citations in chronological order.
Continue reading Tact Is the Art of Recognizing When To Be Big and When Not To Belittle
References

↑

1
1958 November 14, Tucson Daily Citizen, Catalina PTA Slates 3 Forums, Quote Page 30, Column 1, Tucson, Arizona. (Newspapers_com)

↑

2
1970 September 2, The Clarion-Ledger, HEW-ITT TO THE LINE Let the Chips Fall Where They May by Purser Hewitt, Quote Page 16, Column 1, Jackson, Mississippi. (Newspapers_com)