Dorothy Parker? George R. R. Martin? Frank Norris? Robert Louis Stevenson? Cornelia Otis Skinner? Clive Barnes? Jack Klugman? Gloria Steinem? Hedley Donovan?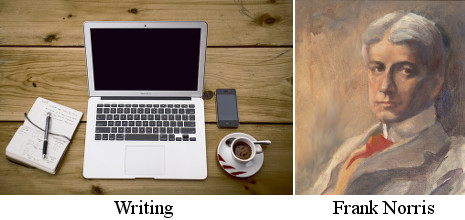 Dear Quote Investigator: Writing is an arduous task for many skilled authors. There is a popular family of sayings that contrasts the elation of accomplishment with the struggle of composition:
1) I hate to write, but I love having written.
2) I loathe writing, but I love having written.
3) Don't like to write, but like having written.
4) I don't enjoy writing. I enjoy having written.
5) Writers don't like writing — they like having written.
Fantasy and science fiction author George R. R. Martin whose books are the basis for the celebrated "Game of Thrones" television series apparently employed this saying. Famous wit Dorothy Parker is also sometimes credited with the remark? Would you please explore its provenance?
Quote Investigator: George R. R. Martin did use an instance of this expression during a 2011 interview, and the details are given further below.
Dorothy Parker died in 1967, and the earliest attribution to her appeared in 1972. Thus, the evidence linking her to the quip is weak. See details further below.
The earliest evidence located by QI appeared in a Minnesota journal named "The Bellman" which acknowledged another periodical called "Detroit Saturday Night". The novelist Frank Norris was recognized for his works "The Octopus: A Story of California" and "The Pit: A Story of Chicago". In 1915, a decade after his death, a letter written by him was discovered and published. Norris described his work habits as a writer, and the following excerpt contained an instance of the saying under investigation:[1]1915 December 4, The Bellman, Volume 19, The Bellman's Book Plate, The Writing Grind, (Acknowledgement to Detroit Saturday Night), Start Page 642, Quote Page 643, Column 1, Published by The … Continue reading
I write with great difficulty, but have managed somehow to accomplish 40 short stories (all published in fugitive fashion) and five novels within the last three years, and a lot of special unsigned articles. Believe my forte is the novel. Don't like to write, but like having written. Hate the effort of driving pen from line to line, work only three hours a day, but work every day.

Believe in blunt, crude Anglo-Saxon words. Sometimes spend half an hour trying to get just the right combination of one-half dozen words. Never rewrite stuff; do all hard work at first writing, only revise—very lightly—in typewritten copy.
These words of Norris were widely disseminated by multiple news outlets in 1915 and 1916, e.g., "The Racine Journal News" of Wisconsin,[2] 1915 December 17, Racine Journal News, How One Novelist Wrote, Quote Page 4, Column 2, Racine, Wisconsin. (NewspaperArchive) "The Charleroi Mail" of Pennsylvania,[3] 1916 January 11, Charleroi Mail, How One Novelist Wrote, Quote Page 3, Column 3, Charleroi, Pennsylvania. (NewspaperArchive) and "The Chicago Tribune" of Illinois.[4] 1916 February 13, Chicago Tribune, Tabloid Book Review by Fanny Butcher, Quote Page G4, Column 3, Chicago, Illinois. (ProQuest)
Here are additional selected citations in chronological order.
Continue reading Don't Like to Write, But Like Having Written
References

↑

1
1915 December 4, The Bellman, Volume 19, The Bellman's Book Plate, The Writing Grind, (Acknowledgement to Detroit Saturday Night), Start Page 642, Quote Page 643, Column 1, Published by The Bellman Company, Minneapolis, Minnesota. (Google Books Full View) link

↑

2
1915 December 17, Racine Journal News, How One Novelist Wrote, Quote Page 4, Column 2, Racine, Wisconsin. (NewspaperArchive)

↑

3
1916 January 11, Charleroi Mail, How One Novelist Wrote, Quote Page 3, Column 3, Charleroi, Pennsylvania. (NewspaperArchive)

↑

4
1916 February 13, Chicago Tribune, Tabloid Book Review by Fanny Butcher, Quote Page G4, Column 3, Chicago, Illinois. (ProQuest)