Winston Churchill? Will Rogers? Jock Falkson? Ann Landers? Ewan McGregor? Anonymous?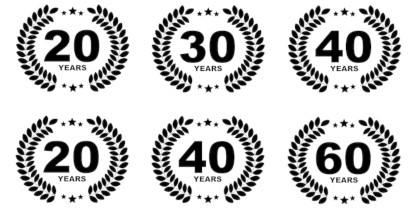 Dear Quote Investigator: One's sensitivity to the opinions of others often changes as one matures. The following statement has been attributed to statesman Winston Churchill:
When you're 20 you care what everyone thinks, when you're 40 you stop caring what everyone thinks, when you're 60 you realize no one was ever thinking about you in the first place.
I have been unable to find a solid citation. Would you please explore this topic?
Quote Investigator: QI has found no substantive support for the attribution to Winston Churchill. Historian and Churchill quotation expert Richard M. Langworth signaled his skepticism when he included the statement in an article titled "All the 'Quotes' Winston Churchill Never Said".[1] Website: Richard M. Langworth, Title: All the "Quotes" Winston Churchill Never Said (1), Date on website: November 8, 2018, Sub-section: Caring What Others Think. (Accessed May 31, 2019) link
QI believes that the saying evolved over time, and famous humorist Will Rogers popularized an intriguing tripartite variant in the 1930s. See further below.
A thematic precursor was written by prominent lexicographer Samuel Johnson in 1751 who noted that most people were preoccupied with their own affairs. Emphasis added to excerpts by QI:[2] 1752, The Rambler, Issue date: 1751 September 24, Number 159, (Essay by Samuel Johnson), Quote Page 6, Printed by Sands, Murray, and Cochran, Edinburgh. (Google Books Full View) link
But the truth is, that no man is much regarded by the rest of the world, except where the interest of others is involved in his fortune. The common employments or pleasures of life, love or opposition, loss or gain, keep almost every mind in perpetual agitation. If any man would consider how little he dwells upon the condition of others, he would learn how little the attention of others is attracted by himself.
In August 1934 "The Minneapolis Star" of Minnesota printed an anonymous three-part saying based on the ages of 20, 30, and 40 instead of 20, 40, and 60. The attitudes expressed in the first two parts were flipped with respect to the target quotation. The attitude specified in the third part matched the target:[3] 1934 August 6, The Minneapolis Star, (Filler item), Quote Page 6, Column 1, Minneapolis, Minnesota. (Newspapers_com)
At 20 we don't care what the world thinks of us; at 30 we worry about what it thinks of us; at 40 we discover it doesn't think of us.
Below are additional selected citations in chronological order.
Continue reading When You're 60 You Realize No One Was Ever Thinking About You
References

↑

1
Website: Richard M. Langworth, Title: All the "Quotes" Winston Churchill Never Said (1), Date on website: November 8, 2018, Sub-section: Caring What Others Think. (Accessed May 31, 2019) link

↑

2
1752, The Rambler, Issue date: 1751 September 24, Number 159, (Essay by Samuel Johnson), Quote Page 6, Printed by Sands, Murray, and Cochran, Edinburgh. (Google Books Full View) link

↑

3
1934 August 6, The Minneapolis Star, (Filler item), Quote Page 6, Column 1, Minneapolis, Minnesota. (Newspapers_com)