Clayton M. Christensen? Theodore Levitt? L. E. 'Doc' Hobbs? Percy H. Whiting? Leo McGivena? Robert G. Seymour? Zig Ziglar? Anonymous?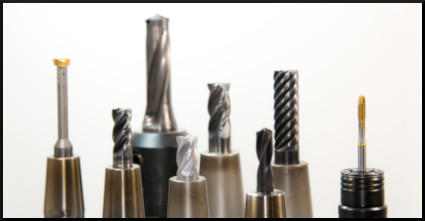 Dear Quote Investigator: Companies sell products to solve the problems that their customers encounter. An emphasis on existing products and incremental changes causes an organization to ignore or misunderstand customer motivations. Here is one version of a popular business adage:
People don't want quarter-inch drill bits. They want quarter-inch holes.
The message is cautionary. If a company obsessively focuses on selling drill bits and their customers start to cut holes with waterjets or lasers, then the company is in deep trouble.
Harvard Business School Professor Clayton M. Christensen has employed this adage; however, he credited Harvard Business School Professor Theodore Levitt. Would you please explore this topic?
Quote Investigator: A thematic precursor that did not mention drills appeared in a Reno, Nevada newspaper in 1923 within an advertisement for plumbing. Several products were mentioned together with the implicit goals of customers:[1]1923 August 18, Reno Evening Gazette, (Advertisement title: There is no Substitute! Advertisement for: Reno Master Plumbers Association), Quote Page 8, Column 6, Reno, Nevada. ("razor" … Continue reading
"When you buy a razor, you buy a smooth chin—but you could wear a beard. When you buy a new suit, you buy an improved appearance—but you could make the old one do. When you buy an automobile, you buy speedy transportation—but you could walk. But when you buy plumbing, you buy cleanliness—for which there is no substitute!
The earliest strong match for the adage known to QI occurred in an advertisement in a Somerset, Pennsylvania newspaper in 1942:[2]1942 December 12, Somerset American, Income Checks (Advertisement for Provident Mutual, Life Insurance Company of Philadelphia, Pennsylvania, C.C. Wagner, Agent), Quote Page 6, Column 7, Somerset, … Continue reading
Hardware stores report that over one million men bought one-quarter inch drills in one year. Not one of those million men wanted the drills. They wanted quarter inch holes in metal or wood.

People who buy life insurance don't want life insurance; they want monthly income for their families.
The advertisement was run by agent by C. C. Wagner of the Provident Mutual Life Insurance Company of Philadelphia. Yet, QI conjectures that the drill adage was already in circulation.
Below are additional selected citations in chronological order.
Continue reading No One Wants a Drill. What They Want Is the Hole
References

↑

1
1923 August 18, Reno Evening Gazette, (Advertisement title: There is no Substitute! Advertisement for: Reno Master Plumbers Association), Quote Page 8, Column 6, Reno, Nevada. ("razor" was misspelled "rozar" in the original text) (Newspapers_com)

↑

2
1942 December 12, Somerset American, Income Checks (Advertisement for Provident Mutual, Life Insurance Company of Philadelphia, Pennsylvania, C.C. Wagner, Agent), Quote Page 6, Column 7, Somerset, Pennsylvania. (Newspapers_com)