Will Rogers? Ron Chernow? Apocryphal?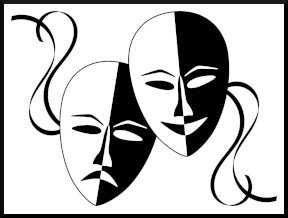 Dear Quote Investigator: The U.S. journalist and historian Ron Chernow spoke at the 2019 White House Correspondents' Association annual dinner. He shared a quip attributed to humorist Will Rogers about the status reversal of comedians and politicians. Would you please help me to find a citation?
Quote Investigator: In November 1932 Will Rogers published the following remark in his widely-syndicated newspaper column. Emphasis added to excerpts by QI:[1] 1932 November 23, The Piqua Daily Call, Will Rogers says (McNaught Syndicate), Quote Page 1, Column 1, Piqua, Ohio. (Newspapers_com)
Everything is changing in America. People are taking their comedians seriously, and their politicians as a joke, when-it-used-to-be-vice-versa.
Below are additional selected citations in chronological order.
Continue reading People Are Taking Their Comedians Seriously, and Their Politicians as a Joke
References

↑

1
1932 November 23, The Piqua Daily Call, Will Rogers says (McNaught Syndicate), Quote Page 1, Column 1, Piqua, Ohio. (Newspapers_com)