Aristotle Onassis? Lester David? Apocryphal?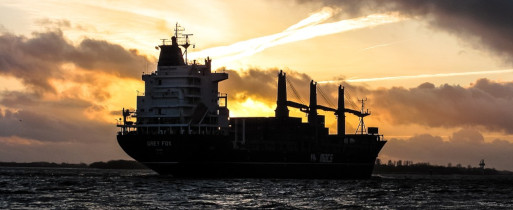 Dear Quote Investigator: Aristotle Onassis became one of the wealthiest people in the word as he systematically accumulated the vessels of a massive private shipping fleet. He apparently shared the following nugget of wisdom about his triumphs:
The secret of business is to know something that no one else knows.
A slightly different version of this quotation uses the word "nobody" instead of "no one". Would you please help me to find a citation?
Quote Investigator: The earliest match located by QI appeared in 1964 within the Sunday newspaper supplement "This Week" which published an article by Lester David titled "How money-minded are you?". David included a brief discussion of Aristotle Onassis. Emphasis added to excerpts by QI: 1
Of course, other factors in addition to attitudes about money play a major and decisive role in the struggle to acquire wealth. One of the most important was summed up by Aristotle Onassis, whose huge fortune has been estimated at close to a billion dollars. "The secret of business," he said, "is to know something that no one else knows."
According to the article, as a teenager Onassis achieved a valuable business insight. Tobacco in Argentina was overpriced because it was being imported from the U.S. and Cuba. Onassis was able to create a tobacco importing business with direct access to the superior prices and products of the Middle East, and this was the beginning of his business empire.
Below are additional selected citations in chronological order.
In 1907 the aphorist Elbert Hubbard praised the recondite writings of prose stylist Edgar Saltus. Hubbard employed an adage that was thematically aligned to the quotation under analysis: 2
Any man who can read Saltus is different, peculiar, unique, and belongs to the Elect Few, the Illuminati—and inwardly acknowledges it.

Saltus is confidential—a word, a look, raising of the eyebrow, a level stare—you understand because you are you—no one else does.

We are all would-be monopolists—we like to know something that no one else knows. Saltus tells it to us.
In 1964 the adage was attributed to Aristotle Onassis in "This Week" magazine as mentioned previously.
In June 1977 a variant using the word "nobody" appeared as a filler item under the title "Business Secret" in The "Indianapolis News" of Indiana: 3
"The secret of business is to know something that nobody else knows."
–Aristotle Onassis
In October 1977 "The New York Times" pointed to other business secrets exploited by Onassis: 4
What was the secret of Onassis' financial success? First and foremost, taking monumental risks. "My whole life has been a terrific gamble," he admitted. Second, "creative borrowing," that is, finding new formulas for acquiring huge sums of Other People's Money. As early as 1947, Onassis managed to borrow $40 million from the Metropolitan Insurance Company, essentially without putting up one penny of personal collateral.
In 1979 "The Book of Quotes" compiled by Barbara Rowes credited Onassis with the variant using the word "nobody". 5
In 1983 syndicated columnist Liz Smith endorsed the adage while stating that it was crucial in her domain: 6
"The secret of business is to know something that nobody else knows," said Aristotle Onassis. (That goes for the gossip business, too.)
In conclusion, the first match in 1964 is not from an interview with Aristotle Onassis. Also, it is not from a text written by him. Thus, the evidence is indirect. Nevertheless, it is substantive, and it appeared while he was alive; he died in 1975. Perhaps future researchers will find a stronger citation.
Image Notes: Picture of seagoing vessel from Free-Photos at Pixabay. Image has been cropped and resized.
(Great thanks to an anonymous person working on a business essay whose inquiry led QI to formulate this question and perform this exploration.)