Groucho Marx? Fred Waring? Ed Gardner? Goodman Ace? Jane Ace? Fred Allen? Ernie Kovacs? Deane Binder? Anonymous?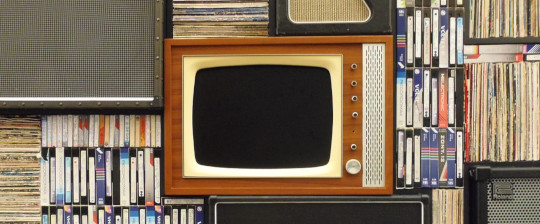 Dear Quote Investigator: The number of scripted television shows has grown dramatically in recent years and so have the plaudits. Yet, from its earliest days the medium has always attracted scorn. Here are three examples of lacerating word play:
Television is a medium where if anything is well done, it's rare.
Television: We call it a medium because nothing's well done.
Television is called a medium because it is neither rare nor well done.
Would you please explore the provenance of this humor?
Quote Investigator: The earliest match known to QI occurred in the "Chicago Sunday Tribune" of Illinois in May 1949. A concise definition of television appeared in a small box. The singer and show business personality Fred Waring received credit for the wordplay. Emphasis added to excerpts by QI: 1
Definition
"Television: A new medium—rare, if well done!"
-Fred Waring.
Below are additional selected citations in chronological order.
In October 1949 Fred Waring received credit again in a syndicated column called "Radio Gag Bag" which reprinted jokes from radio broadcasts: 2
A definition from Fred Waring: Television: a new medium—rare, if well done.
The next match occurred in an entertainment column of "The San Francisco Examiner" of California in November 1949. The line was delivered by the comic actor Ed Gardner: 3
TAG LINES: Ed "Archie" Gardner on "Duffy's Tavern"—"Television is a medium where if anything is well done, it's rare."
In July 1950 the joke was ascribed to "Easy Aces" which was a long running radio program revived for a short period on television. The main stars were the couple Goodman Ace and Jane Ace: 4
Television is called a medium because it's so rare.—Easy Aces.
In November 1950 the prominent comedian Fred Allen known for his long-running radio show received credit for the joke. Allen delivered the line during a new high-profile TV program from the NBC network called "The Big Show": 5
Allen remarked pleasantly that NBC had tried him on radio and tried him on television and was now waiting for another medium to come along. "I've decided why they call television a medium. It's because nothing on it is well done."
A couple weeks later another columnist credited the quip to Fred Allen: 6
Most of the comedians agree with Fred Allen that tv stands for terrible venture. Because the venture frightens them. That's only because its new and as Kay Kyser says, a "challenge."

But it isn't called a medium as Allen insists "because nothing is well done."
In 1953 comedian Goodman Ace wrote a letter to Groucho Marx, and Ace employed the jest: 7
I would have answered your letter of a year or so ago, much sooner, had it not been that Jane and I got mixed up with a television show—or as we call it back east here, TV—a clever contraction derived from the words Terrible Vaudeville. However, it is our latest medium—we call it a medium because nothing's well done.
In 1958 a columnist in "The Ottawa Citizen" of Ontario, Canada attributed the joke to an anonymous woman: 8
And then there's the gal who thinks TV is called a "medium" because so little of it is either rare or well done!
In 1960 the jest appeared in the caption of a one-panel syndicated cartoon called "Little Liz": 9
TV is called a medium, because so much of it is neither rare nor well done.
In 1967 the collection "Reader's Digest Fun & Laughter" ascribed the remark to yet another person: 10
Television is called a medium because so little of it is either rare or well-done. Mrs. Deane Binder in Catholic Digest
In 1973 "The Filmgoer's Book of Quotes" by Leslie Halliwell credited the joke to comedian Ernie Kovacs who had died about a decade earlier in 1962: 11
A medium, so called because it is neither rare nor well done.
– Ernie Kovacs
In conclusion, the joke was employed by a series of comedians and personalities over a period of months and then years beginning in 1949. The first citation located by QI credited Fred Waring, but the joke may have been written for him to deliver. Many performers and joke smiths found the humor irresistible enough to purloin and modify the line. Earlier citations may be uncovered by future researchers.
Image Notes: Image of old-fashioned television from Free-Photos at Pixabay. Image has been cropped and resized.
(Special thanks to Bill Mullins who located the valuable citations dated May 15, 1949 and July 30, 1950. Also, many thanks to Barry Popik for his pioneering work locating citations starting on November 9, 1950.)
Update History: On July 25, 2019 citations dated October 9, 1949; November 22, 1949; and July 30, 1950 were added to the article. On July 26, 2019 the citation dated May 15, 1949 was added.