The New York Times? Apocryphal?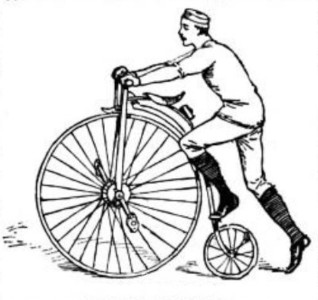 Dear Quote Investigator: A major U.S. newspaper supposedly published an article that claims riding a bicycle inevitably leads to general lunacy and homicidal mania. This assertion sounds satirical. Does this article actually exist?
Quote Investigator: On August 12, 1894 "The New York Times" published an article titled "Lunacy in England" about bicycle riders. The piece was filled with comical exaggerations, and QI believes that it was intended to be humorous. Boldface added to excerpts by QI: 1
Still, there is not the slightest doubt that bicycle riding, if persisted in, leads to weakness of mind, general lunacy, and homicidal mania. In the opinion of one of the ablest and most experienced of British lunatics, the habit of watching the revolution of the forward wheel develops in the mind of the bicycle rider a tendency to reason in a circle.
Below are additional excerpts and a conclusion.
Continue reading Bicycle Riding, If Persisted In, Leads To Weakness of Mind, General Lunacy, and Homicidal Mania
Notes:
1894 August 12, New York Times, Lunacy in England, Quote Page 4, Column 4 and 5, New York. (ProQuest) ↩