Carol Burnett? Woody Allen? Tig Notaro? Steve Allen? Lenny Bruce? Bob Newhart? Thomas Hardy? Anonymous?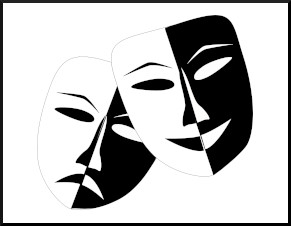 Dear Quote Investigator: Some humorists are able to transform disastrous or mortifying episodes in their own lives into hilarious comedy routines. Usually some time must pass before a painful memory is distant enough that it can be transmuted into something funny. The popular performer Carol Burnett once said:
I got my sense of humor from my mother. I'd tell her my tragedies. She'd make me laugh. She said comedy is tragedy plus time.
I have heard this formula attributed to other comics such as Woody Allen and Tig Notaro. It seems to apply to general events and not just personal incidents. Do you know who first crafted this formula?
Quote Investigator: The earliest evidence of this saying located by QI was published in Cosmopolitan magazine in February 1957. The television personality, actor, and polymath Steve Allen presented his viewpoint on the genesis of comedy. Boldface has been added to excerpts: 1
When I explained to a friend recently that the subject matter of most comedy is tragic (drunkenness, overweight, financial problems, accidents, etc.) he said, "Do you mean to tell me that the dreadful events of the day are a fit subject for humorous comment? The answer is "No, but they will be pretty soon."

Man jokes about the things that depress him, but he usually waits till a certain amount of time has passed. It must have been a tragedy when Judge Crater disappeared, but everybody jokes about it now. I guess you can make a mathematical formula out of it. Tragedy plus time equals comedy.
Joseph Crater was a judge in New York City who puzzlingly disappeared in 1930. Newspaper reports on the never-solved case mentioned: a secret blond mistress, missing money, corrupt politicians, and purloined papers. Eventually the event became grist for comedy and even graffiti scrawls such as: 2 3
Judge Crater—Call Your Office
Here are additional selected citations in chronological order.
Continue reading Comedy Is Tragedy Plus Time
Notes:
1957 February, Cosmopolitan, Volume 142, Steve Allen's Almanac by Steve Allen, (This column was part of a series published between 1956 and 1957), Start Page 12, Hearst Corp., New York. (Verified with scans from the Browne Popular Culture Library of Bowling Green State University; great thanks to the librarians at BGSU who provided a digital image of a document in the "Steve Allen Collection") ↩
1980 August 5, Chicago Tribune, "Column 1: Judge Crater case slips into history Police file is closed on 'missingest' person" by Janet Cawley, Quote Page 1, Column 1, Chicago, Illinois. (ProQuest) ↩
1966 September 12, Springfield Union, New York Scene: A Rash of Graffiti by Norton Mockridge, Quote Page 6, Column 8, Springfield, Massachusetts. (GenealogyBank) ↩